10 days after Manushi Chillar's birthday, Akshay Kumar gives surprise, viral photo
Manushi Chhillar is soon to make her Bollywood debut with Akshay Kumar's period drama Prithviraj. Former Miss World and sportsman Kumar has started the promotion of his film with full passion. Meanwhile, Akshay surprised her with the cake 10 days after Manushi's birthday. On May 14, 2022, Manushi Chhillar celebrated his 25th birthday.
A few hours ago, the minute his Instagram on your to-star Akshay Kumar and 'Prithviraj' of film director Dr.Chandraprakash Dwivedi (Dr. Chandraprakash Dwivedi). Sharing the picture, he wrote in the caption, " Thank you Akshay Kumar for this surprise. My birthday month is getting special.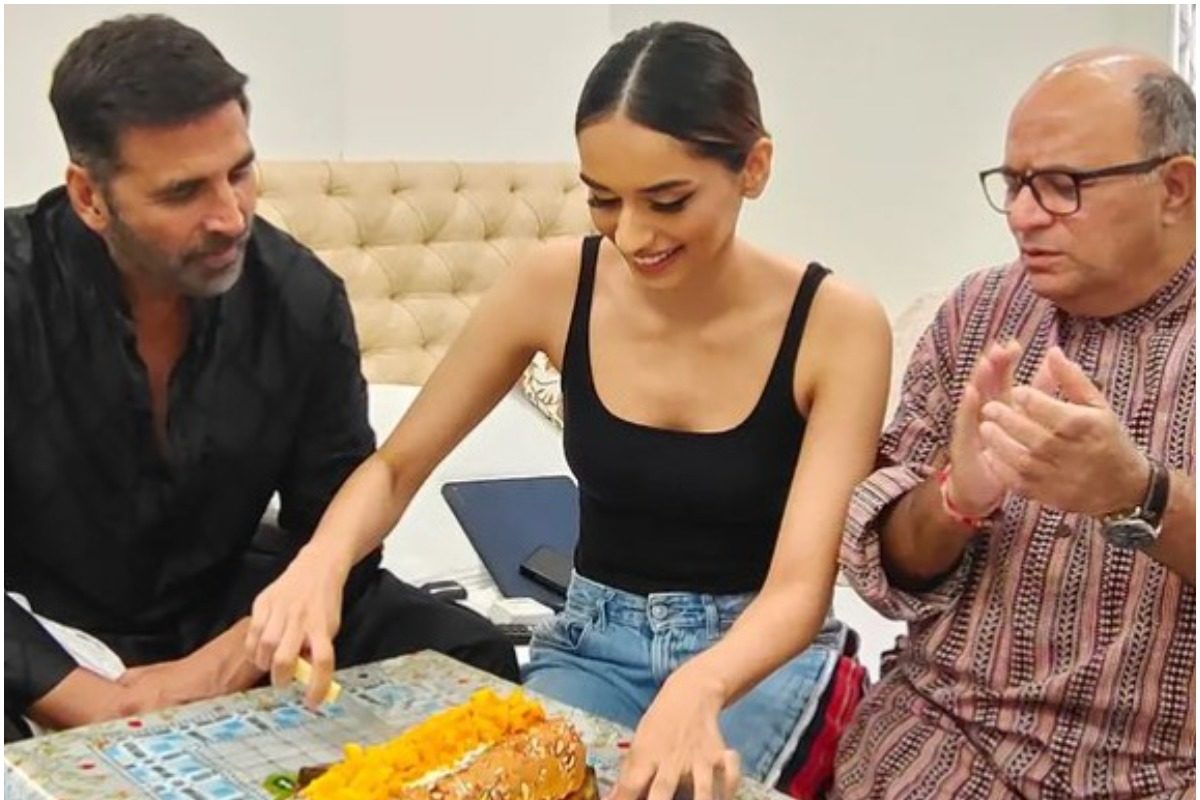 Manushi looks at the cake cut in the photo
In the photo, Manushi can be seen wearing a black spaghetti top and denim pants. Meanwhile, Akshay Kumar can be seen in a black outfit and director Dwivedi in a kurta pajama. Manushi is smiling while cutting the cake placed on a table in front of her, while Akshay is watching her cutting the cake and Chandraprakash Dwivedi is seen clapping.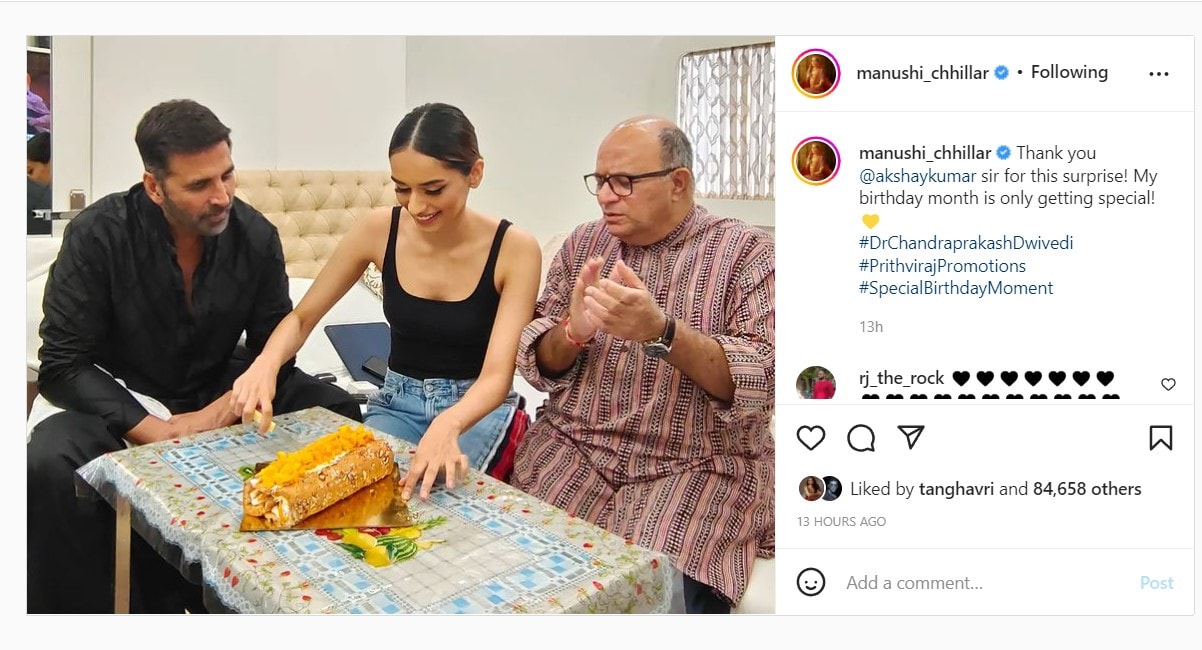 (Photo Courtesy Instagram @manushi_chhillar)
Need will appear as
Now talking about manusi's debut film 'Prithviraj', the trailer of the film has been released and it is scheduled to release in theaters on June 3. Apart from Akshay-manusi, the film stars Sanjay Dutt, Sonu Sood, Ashutosh Rana and Manav Vij in the lead roles. Akshay will be seen in the role of Emperor Prithviraj Chauhan, while Manushi will be seen as Princess saogita.
The film is in dispute before the release
The most striking thing about this film is that while manusi is going to step into Bollywood from this film, this is Akshay's first-period film. He's very excited about it.
Another thing related to the film, let you know that as the release date of 'Prithviraj' is approaching, it is getting caught in controversy. Prithviraj in double controversy On the one hand, the All India veer Gurjar Mahasabha has claimed that Prithviraj Chauhan was 'Rajput' not 'Gurjar'. At the same time, Karni Sena has objected to the title of the film. Karni Sena says that 'Samrat Prithviraj Chauhan' should be added to the name of the film.