Actress Amrapali Dubey Bhojpuri Film Love Vivah dotcom first look Raya
The Bhojpuri actress Amrapali Dubey has no identity in the cinema today. If any of his songs or films come up, then the internet is very popular. Recently she was seen with Pradeep Pandey Chintu in the movie 'Vivah 2' (Vivah 2) performing Bengali item songs. In such a way, their pair is going to make a splash once again. The first look of his upcoming movie 'Love Vivah Dotcom ' has been released. His look is going viral on social media.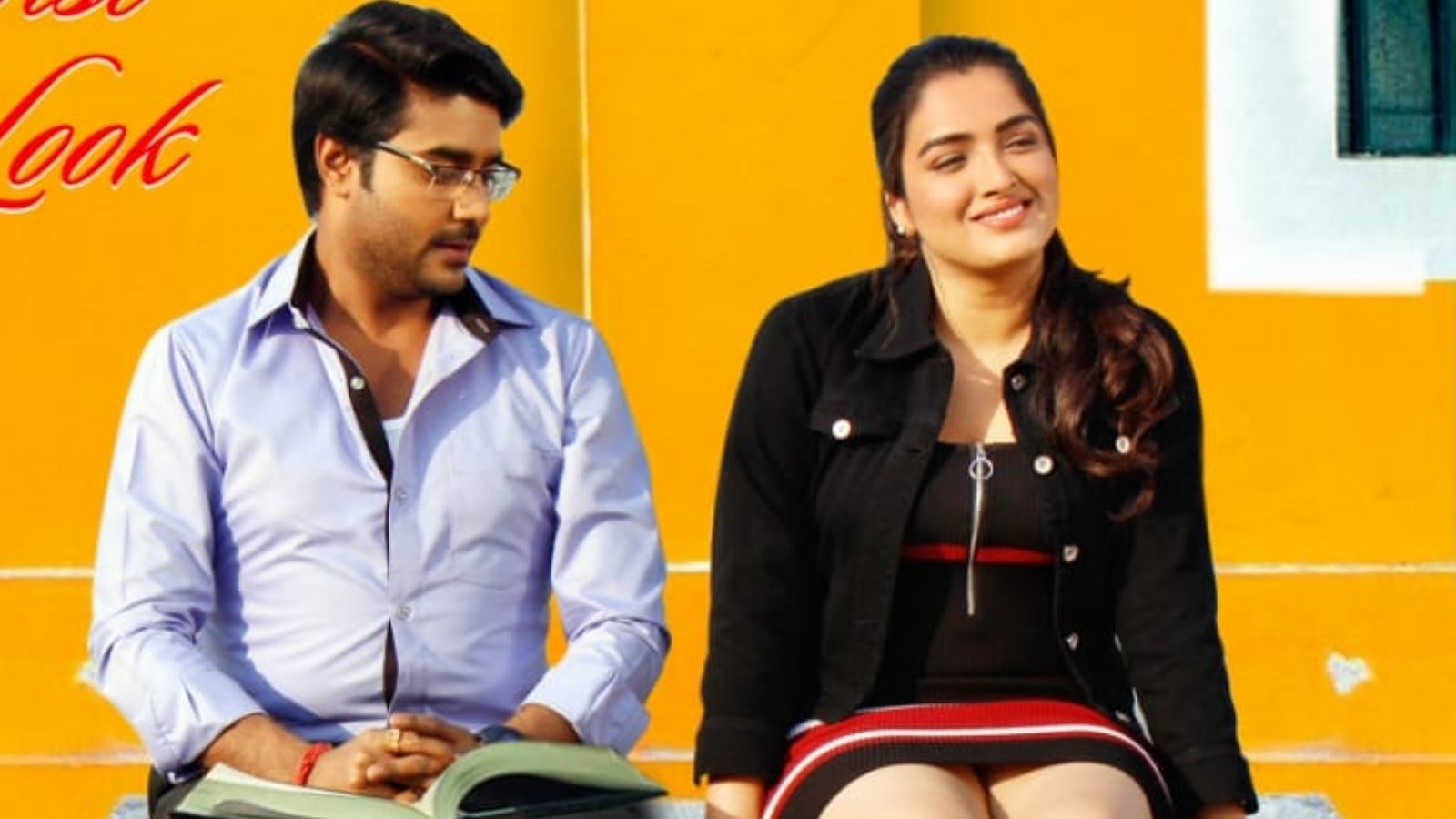 Ratnakar Kumar is going viral with the release of the world wide production film 'Love Vivah Dotcom First look'. The first look of the film is extremely showbred. Young superstar Pradeep Pandey Chintu and Bhojpuri's most popular actress Amrapali Dubey are seen together. The poster is very much liked by the audience, because for the first time, MU and Amrapali will be seen sharing the lead role on a big screen together.
The film' Love Marriage Dotcom 'is directed by Ananjay Raghuraj, producer of successful films like Patna Se Pakistan and mehndi Laga ke Rakhna. Ananjay has written the story and he is also the director. Ananjay said that 'love marriage Dotcom'is a great social film. We started with' mehndi laga ke ke Laya ' which was a worthwhile cinema and which was loved by the audience. It will be a movie from the same zoner, which will bring every section to theaters. In particular, people will be able to watch our film together with the whole family. Its magnificence is going to be so spectacular, which has not been seen in Bhojpuri so far.
He said that the producers of 'love marriage Dotcom ' are Pradeep Singh, Pratik Singh and Komal ji. The co-producer is Padam Singh. The music is by Rajneesh Mishra and the song is by Shyam rustic, Rajesh Mishra and Azad Singh. The Pro is Ranjan Sinha. DOP Basu, action Dilip Yadav and choreographer Kanu Mukherjee.