The famous heroine and beauty queen of the Bhojpuri Cinema Amrapali Dubey is often in the news about her expressions and payouts. People in the industry love the pair Amrapali and Nirahua. He has now shared a video on Instagram. In this, he is hearing Nirahua instead of hirauwa. That is the question the actress asked everyone that anyone else is hearing the same Nirahua as her? So actor Dinesh Lal yadav Nirahua has made a great reply.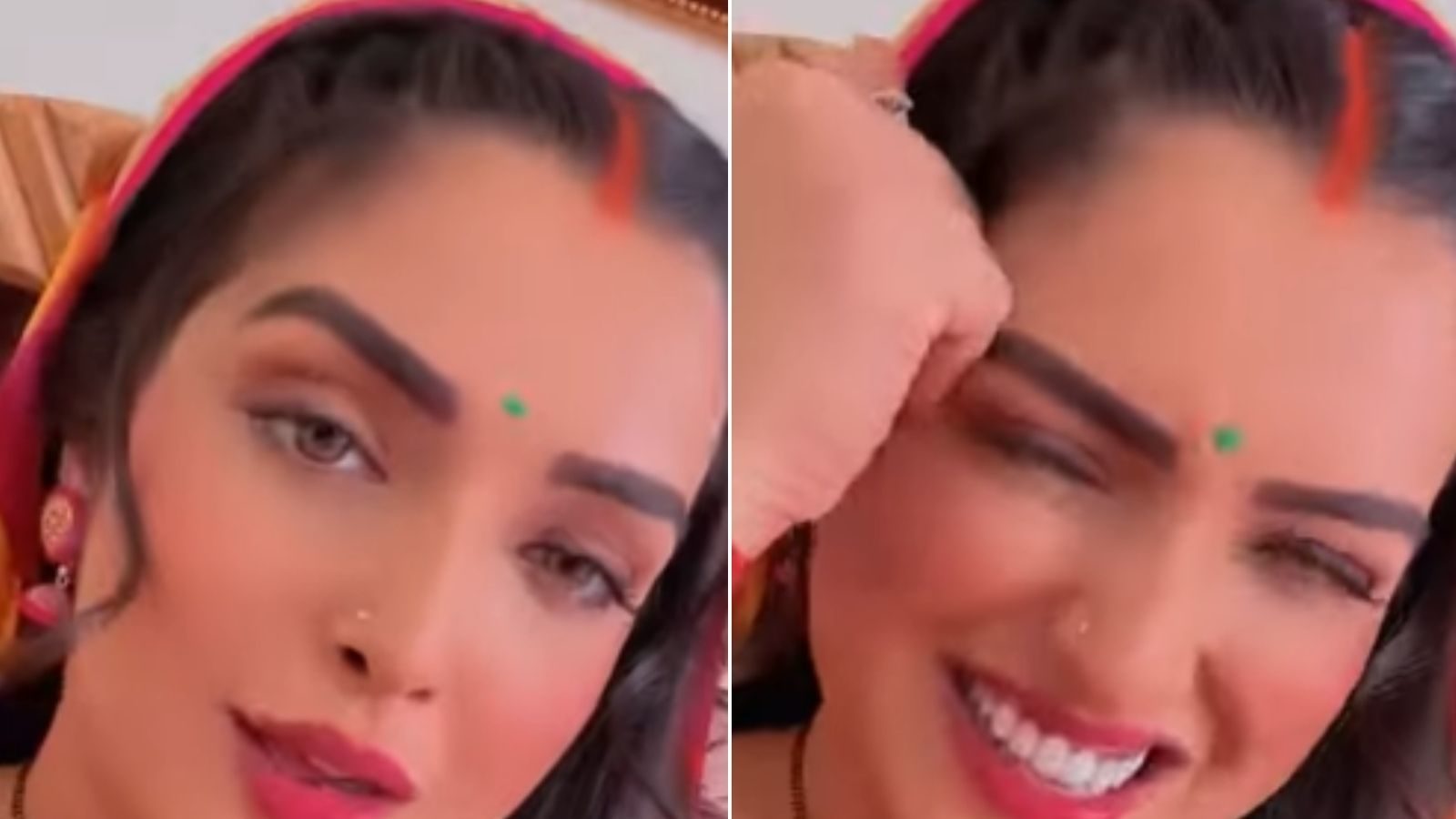 In fact, Amrapali Dubey is lip-syncing Bhojpuri song on Hamaro Eyar Ha Hirahuaa Sakhi. In this, he can be seen in the look of a married woman. In demand, she looks very sweet. Along with sharing her video, the actress wrote in caption, 'Hamro yaar ha hirouwa Sakhi… who in this song is heard Nirahua instead of hirouwa, like me?'On this actor Dinesh Lal Yadav Nirahua replied,' is not heard once hirawa has sung and once Nirahua has sung.'
While responding to the actor's comment, Amrapali wrote, 'Dinesh Lal Yadav sang to hirowa hi hai, but fans and fans like us hear your name. Arvind akela Kallu also wrote in the comment, 'Hamro yaar ha Nirahua Sakhi'. People are posting comments on this video. The video of Amrapali is going viral. It has got more than 33 thousand likes in just a few hours.
The duo of Amrapali Dubey and nirhua is one of the industry's most famous couples. Together they have worked in more than 30 films. The actress started her career with the film 'Nirahua Hindustani'. This movie was released in 2014. It had a tremendous dose of action, romance and comedy to watch. The film was proven blockbuster. Due to this, two more installments were also made, which saw him along with nihua.