Akshay kumar wife twinkle khanna celebrate her birthday in maldives
Bollywood actor Akshay Kumar has been on a Maldives vacation with his wife Twinkle Khanna and daughter Nitara. Akshay-Twinkle has shared several videos from here. On December 29, Twinkle Khanna's 48th birthday is celebrated. So, Twinkle will celebrate her birthday and New Year in the Maldives with her husband and daughter Nitara. Akshay Kumar is enjoying this vacation. He has shared a video on his official Instagram where he is seen cycling.
 Akshay Kumar's intergalactic style
In this video, Akshay Kumar looks very happy and seems to enjoy a lot while cycling. Sharing the video on Instagram, Akshay Kumar wrote in caption, " When your Monday looks like Sunday."In this video, Akshay Kumar is cycling barefoot and is wearing a print shirt and black shorts. In the background of the video, the song 'Sand zara si…' from his recently released film 'Atrangi Re' is playing. The song has been composed by a R Rahman while Arjit Singh and Shasha Tirupati have given their voices.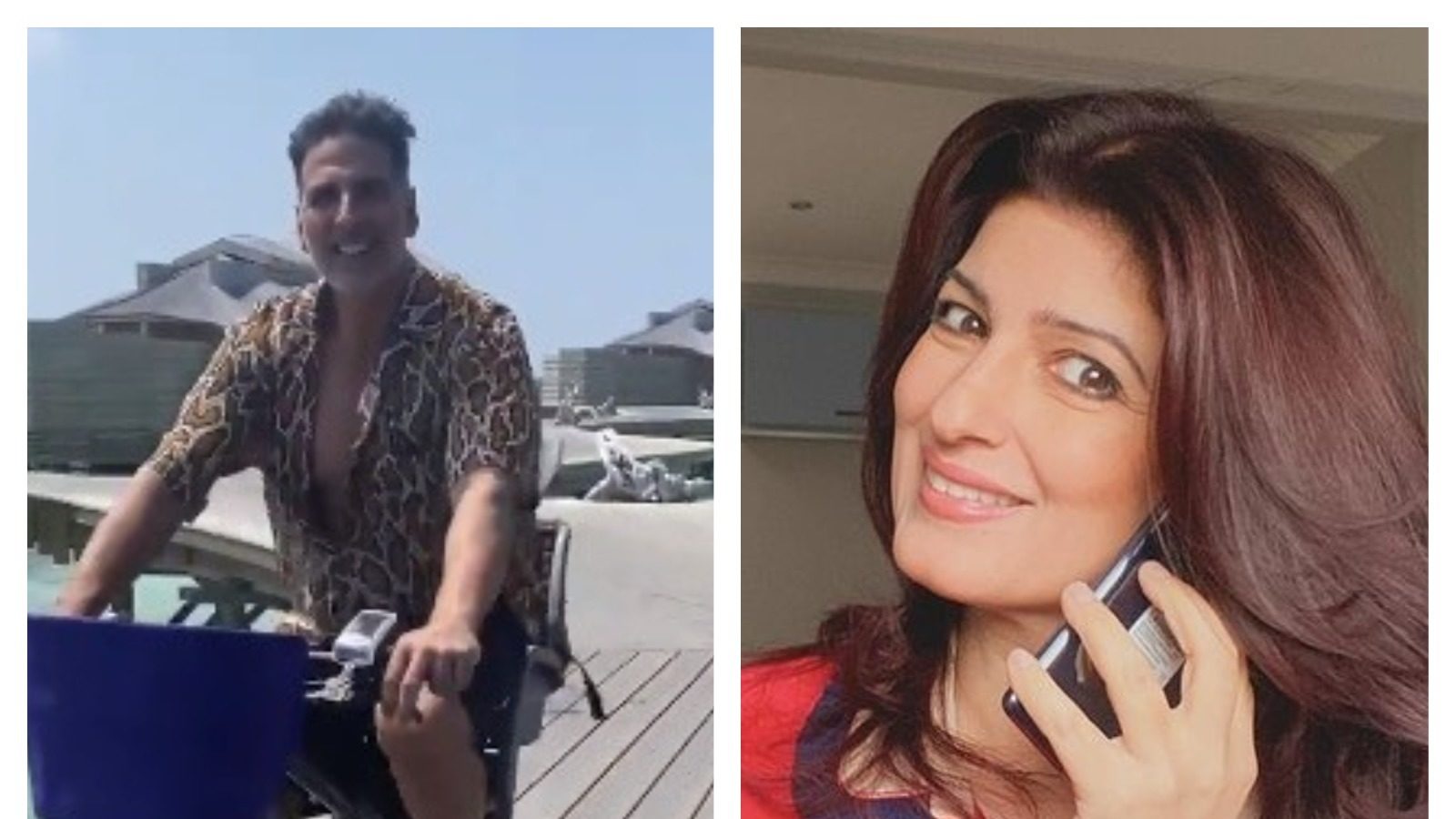 This video of Akshay Kumar is enjoyed by his fans on Instagram. Millions of people have watched the video so far and are commenting and giving their feedback.
Twinkle seen in birthday mood
Twinkle Khanna also shared a video on her Instagram. In this video, Twinkle is walking barefoot on a bridge in the middle of the sea and behind them are beautiful huts. On the go, Twinkle Khanna suddenly grabs daughter Nitara and hugs her. While sharing the video, Twinkle has mentioned the celebration of his birthday.
Akshay-Twinkle married in 2001
Twinkle Khanna is the daughter of Rajesh Khanna, the first superstar of Bollywood. Twinkle was born on December 29, 1973. She married Akshay Kumar in 2001. Twinkle also started his career with movies, but his acting career didn't go a long way.