Alia Bhatt is the Bollywood actress who is ruling the Indin film industry with her back-to-back hits. Alia Bhatt takes off for shoot of her first Hollywood. The actress has recently given this good news to fans on her social Media account. Alia Bhatt is going to shoot her Hollywood debut film Heart of stone.
Alia Bhatt is in the spotlight these days about her professional and personal life. After completing a month of marriage with Ranbir Kapoor, she has flown to Hollywood to spread her flame. In the film, Hollywood actress Gal Gadot will also be seen with him.
Alia has shared a selfie on her Instagram, in which she is seen in a simple look with light makeup. She captioned the image: 'today I am leaving for the shoot of my first Hollywood movie. At this moment, I am getting a completely new waist feeling. It looks like it's getting a start again. I am very nervous about this, so wish me luck.'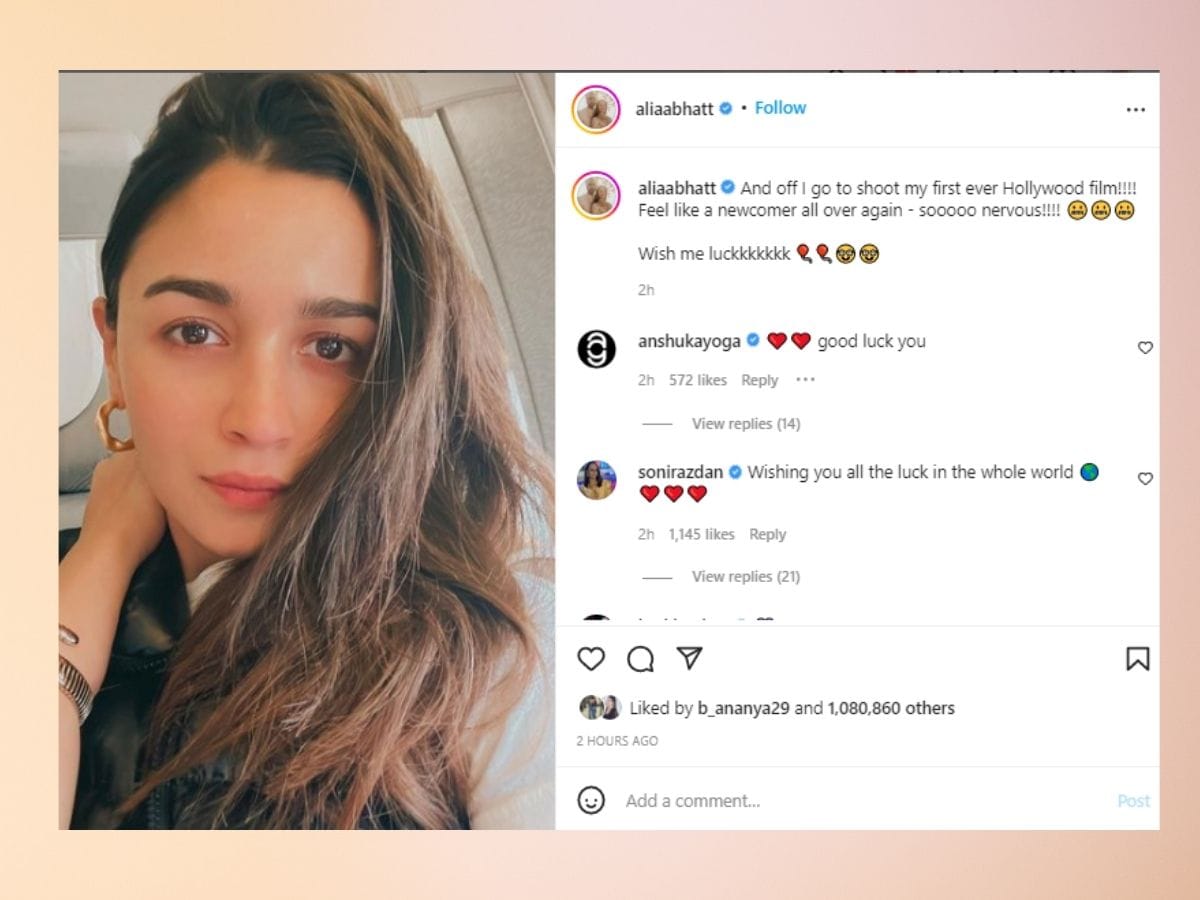 Alia Bhatt's post.
Fans are making a lot of comments on this post of the actress. Her mother Soni Razdan wrote on the daughter with love – 'all the best wishes in the world'. Nanad Sahiba Riddhima also reacted to the post and wrote with a blessing emoji,'we love you'. Arjun Kapoor wrote: 'international player. Apart from this, Manish Malhotra, step sister Pooja Bhatt has given Alia a lot of love and best wishes.
Let us tell you that a few days ago, Alia and Ranveer's wedding has been completed a month, to celebrate which both filmmakers had arrived at Karan Johar's restaurant. Talking about Workfront, Alia is going to be seen very soon with Ranveer Singh in the film 'Rocky and Rani Ki Love Story', which she has completed after the wedding.
Alia Bhatt is nervous about Hollywood debut film, this fear haunts the actress before the start of shooting
Alia Bhatt has left for the shoot of her Hollywood debut film Heart of stone on Thursday. While going to shoot the film, she is very nervous and thinking like a new cummers.
New Delhi, jnn. After winning the hearts of people with her acting in Bollywood, now Alia Bhatt is all set to rock Hollywood. Now information is coming that the actress has left for the shooting of her Hollywood debut film, but while going to the shooting, Alia has become a little nervous.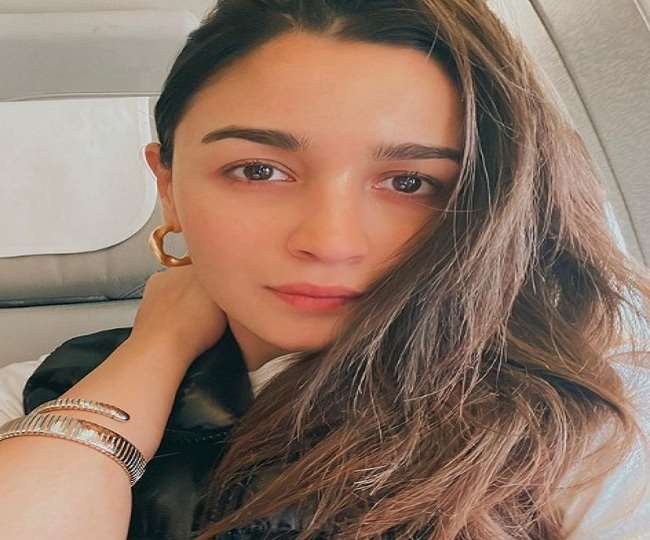 Alia Bhatt herself has shared the information that the actress is involved in the shooting of the film Heart of stone, along with a picture on her Instagram. In the picture, the actress is seen taking selfies, during this time she looks very beautiful. Sharing this selfie on the Instagram handle, Alia wrote, and I am going to shoot my first Hollywood movie. I am repeatedly feeling like a new waist and very nervous. Wish for my luck.
At the same time, after this post of Alia surfaced on social media, along with fans, Bollywood artists are commenting on her post and giving their reaction and encouraging. Actor Arjun Kapoor has described her as an international player, while the actress's mother Soni Razdan, Riddhima Kapoor Sahni, Pooja Bhatt, Akanksha Ranjan Kapoor and Manish Malhotra have also commented and supported the actress.
View this post on Instagram
Let us tell you, in heart of stone, Alia Bhatt will be seen playing the key character along with Gal Gadot and Jamie Dornan. In March, 2022, Netflix of India shared a post on its official Twitter handle announcing Alia's Hollywood debut.
At the same time, if talking about her Workfront, Alia Bhatt is also in a lot of discussions about the love story of Rocky and Rani in the film apart from heart of stone. In this film, she plays the role of a middle class family girl. Actor Ranveer Singh will be seen in the main character along with him in the film. While veteran actors Dharmendra and Shabana Azami are playing Ranveer Singh's father. Recently, director Karan Johar has announced the release date of the film. Rocky and Rani's love story will be released in theaters on February 10, 2023.