34 Years of Shahenshah: Amitabh Bachchan and Meenakshi Seshadri starrer 'Shahenshah' was released on 12 February 1988. Directed by Tinnu Anand, the film featured legendary villain actors like Kader Khan, Pran, Amrish Puri, Prem Chopra. But in' Shahenshah', when Amitabh said' Rishta mein toh hum AAP baap laga hai, naam hai Shahenshah', it was such a hit that even today people are heard speaking to show their hanq. Amitabh and Meenakshi were very fond of the film, but Amitabh had a dispute with the director that the shooting was stopped. Explains the surprising reason behind it.
Amitabh Bachchan's brilliant comeback from' shahshanh'
We all know that Amitabh Bachchan had tried his hand in the politics world after playing a successful innings in the film world. But when the political corridor did not come, Bollywood returned. At this time, Amitabh had launched a blast from Tinu Anand's film 'Shahenshah'. In the 80s, Meenakshi Seshadri's name was ringing. The beautiful, well-versed in dance, the magic of this actress was speaking to the audience.  Tinu Anand first thought about taking Meenakshi in his film with Amitabh. Earlier this couple had not worked together.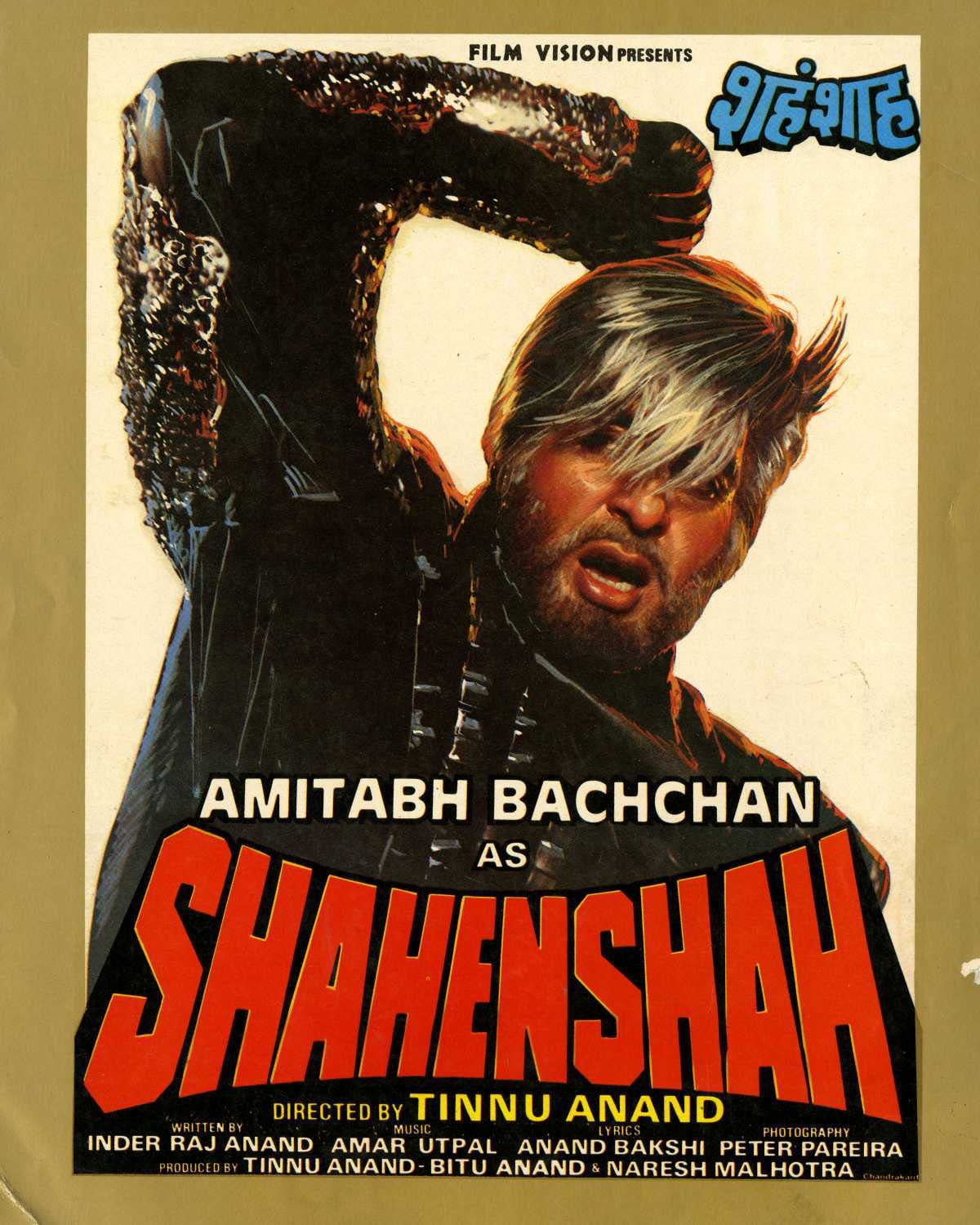 Amitabh Bachchan made shahshanh the film.'(film poster)
'This' by Amitabh Bachchan made this
Amitabh and Meenakshi made the film 'Shahenshah' and the film became a hit. The duo of Amitabh and Meenakshi also became a hit as it became a hit of the film.  After this, producer Amitabh-Meenakshi's duo began to be taken to every director-producer in their films. Amitabh Bachchan also came to be called shahshanh since the same film. 'Shahenshah' became the second highest grossing film at the box office in 1988. Amitabh made a great comeback from the film, but it was once that Big B refused to accept Tinu Anand and the shooting was stopped.
These are also read-Life of this escapade on when the Flare were Helen, director was complaining, have fun anecdote
Tinu Anand's father had to give in
In fact, in one scene, Tinu Anand wanted Amitabh Bachchan to wear police uniforms but Amitabh wanted to wear blazers. There was a lot of debate between the two and both stuck to their point. Circumstances these were that the shooting itself for some time, holding his lying. When Tinu's father, Inder Raj Anand, became aware of this, he intervened and explained the importance of the scene to Amitabh. Inder Raj had written the script for the film itself. Amitabh agreed to wear the police uniform, then the shooting was able to start somewhere.