Amitabh Bachchan when went to Yash Chopra house and sought help after bankrupt ss
Filmmaker Yash Chopra (Yash Chopra) changed the film industry forever Hindi. Yash Chopra has proved how the film is made a hit by romanticising the bini movie shown by silliness in films. Today is the 9th death anniversary (Yash Chopra Death Anniversary) of Yash Chopra. On this day, in 2012, he bid farewell to the world. Yash Chopra has made many stars superstars. But did you know that today Bollywood megastar Amitabh Bachchan (Amitabh Bachchan) became a trouble shooter. This was revealed by Amitabh himself.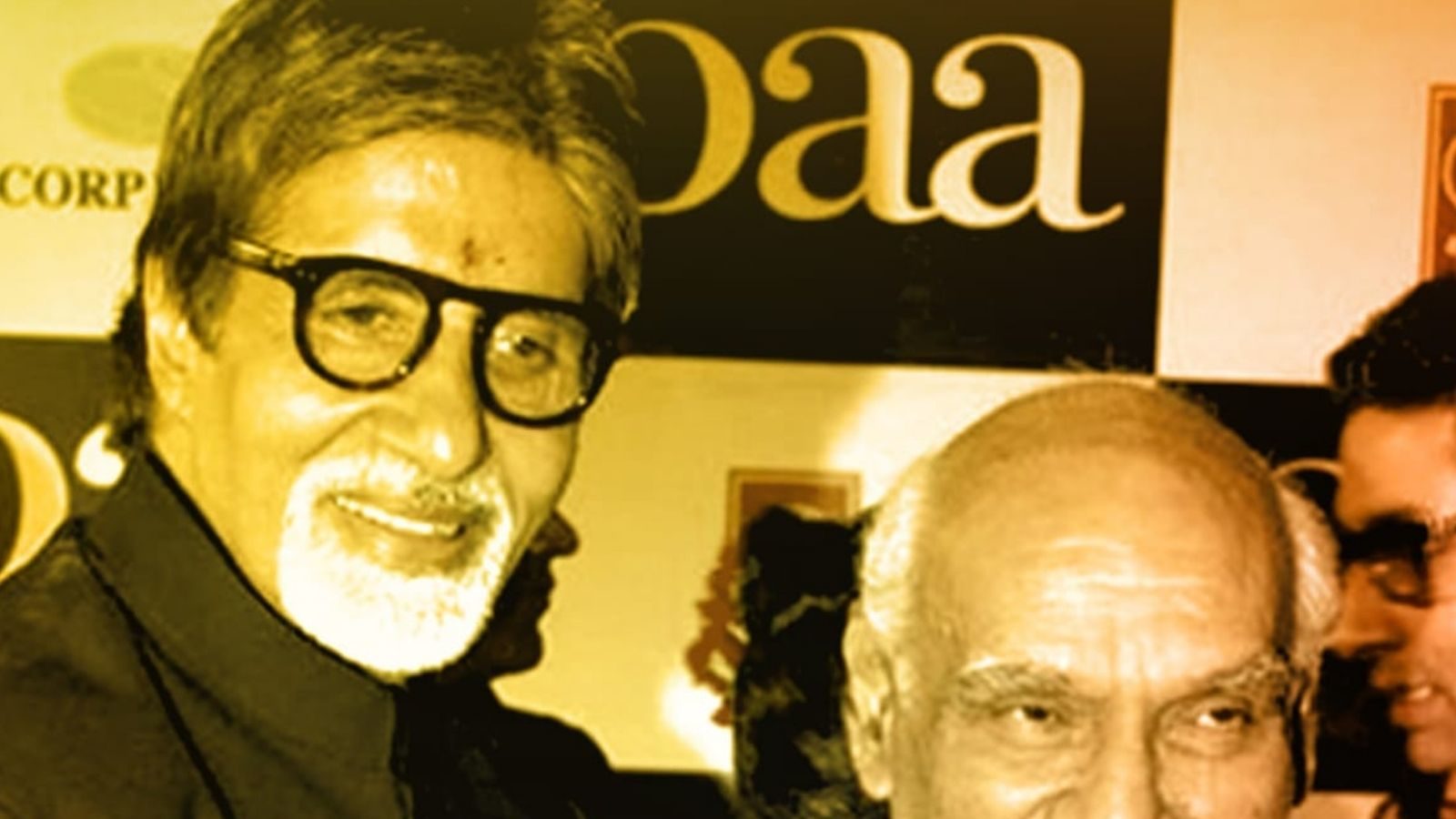 Amitabh Bachchan (Amitabh Bachchan) started working on his ambitious plan in 1990. He had opened his production house ABCL. He had many dreams about this company, but dreams soon were shattered. He suffered a huge loss, which led to his bankruptcy. At that time everything was at stake and they had no work. At such a time, Yash Chopra (Yash Chopra) became a trouble shooter for him.
Big B unveiled the secret in 2016.
Big B mentioned this in an interview to India Today in 2016. He had mentioned that Yash Chopra helped me a lot in my difficult days. He had mentioned that I was in a lot of trouble and deep thinking because of my bad conditions. I didn't know what I would do now. In that case, he focused on his options and yash chopra came to his mind.
After that I went to Yashji, Amitabh Bachchan added. I went and told them that I had no work, give me work. I'm very needy. Amitabh Bachchan had said that Yash Chopra was producing the film 'Mohabbaten' at the time in which he gave me the role of Narayan Shankar.
Yash Chopra had given amitabh bachchan a job in the film 'Mohabbatein'.
Amitabh's son Abhishek Bachchan recalled those days in an interview that he had to leave college in Boston to stay with his family in those days. Speaking to a YouTuber he said I don't think I was qualified to help them in any way at the moment, but I felt that as a son, I needed to live around my father and help in every way. So I left my college and came to India.