Ankita Lokhande and Vicky Jain are preparing for their wedding. Meanwhile, Ankita has had an accident, which has led to her being admitted to the hospital. Ankita was admitted to suburban hospital last night due to leg injury. According to a Pinkvilla report, "Ankita sprained her leg and was taken to the hospital immediately. Now he is discharged but doctors have advised him to bed rest."Vicky Jain and Ankita Lokhande will marry on December 12-14.
Ankita Lokhande's leg injury is not known. But after this news, fans are speculating about their marriage. Doctors have asked her for a complete bed rest. In this case, Ankita will not be able to prepare her wedding properly. Fans are worried about whether Ankita will be able to recover completely until the wedding? Well, it will be known in the future.
Earlier, Ankita Lokhande Instagram has shared a video of her pre wedding celebration on her social media account. This video is very cute. In this video, both Ankita and Vicky Jain are seen in Mundawar Bandhe. In the video, the happiness of both faces in the picture is telling that both are quite happy. Both Ankita and Vicky are seen tied Mundawar on their heads. Both of them are getting prewedding ceremonies from Marathi customs. The video is 52 seconds long.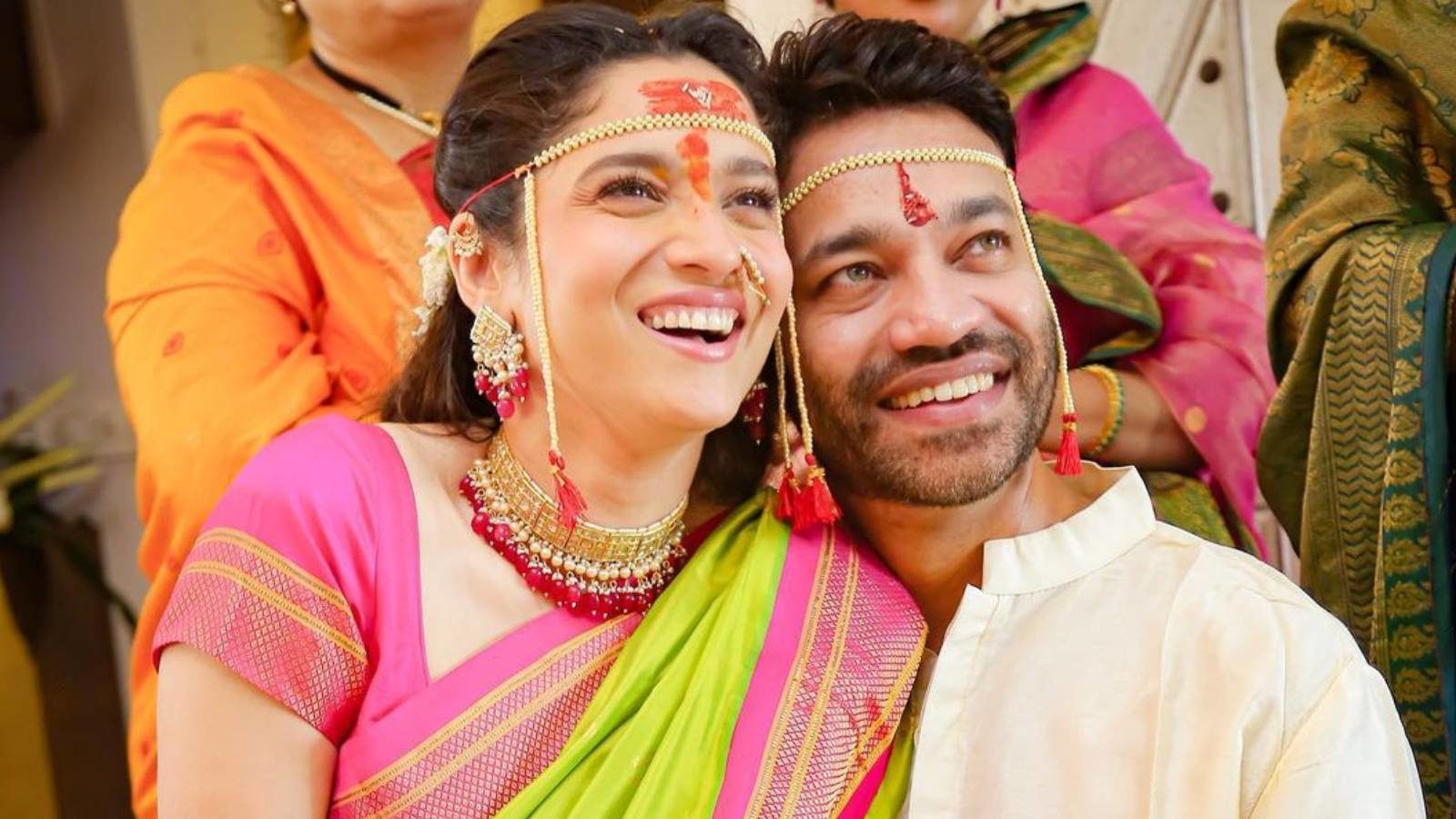 The video starts with the rising fire of a havan. After this, Ankita appears on her head bandaging Mundawar and wearing Payal on her legs. Then there is a glimpse of Vicky Jain. Vicky's head is also tied with a hairbrush and the women behind him are smiling. Then the rituals of this ceremony are shown. Pandit is reciting some mantras and Ankita is sitting in pairs of hands.
After this, Ankita and Vicky (Ankita Lokhande Vicky Jain Pre Wedding Video) both appear sitting together and Ankita is eating something. Ankita's father is also seen praying in pairs of hands. Ankita takes blessings from her father. And create some candied moments with Vicky. Sharing the video, Ankita wrote, "' togetherness! Thank you, Tanmay khutal for capturing these beautiful memories."Along with this, he wrote the story of pre-wedding festivals and hashtag Anvi with a red-hearted emoji and hashtag.