Anushka Sharma is not only successful in the modeling-acting world but has also been a film producer. Anushka, along with her brother Karnesh Sharma, built the 'Clean Slate Filmz' production house. Many projects under its banner were created and successful. However, recently, Anushka has stepped away from production and handed over the command of 'clean slate films' entirely to her brother. However, today the talk of the film that was made in collaboration with Fox studios under the banner of this production house.  5 years ago, Anushka had made a film 'Philauri' which was caught in controversy even before its release. Let's say the reason for this.
Anushka Sharma had made the film 'Phillauri' with Diljit Dosanjh, which was very much discussed. In fact, on March 24, 2017, when Anushka was loudly preparing to release her film, a production house had filed a petition in the court to stop the release of the film.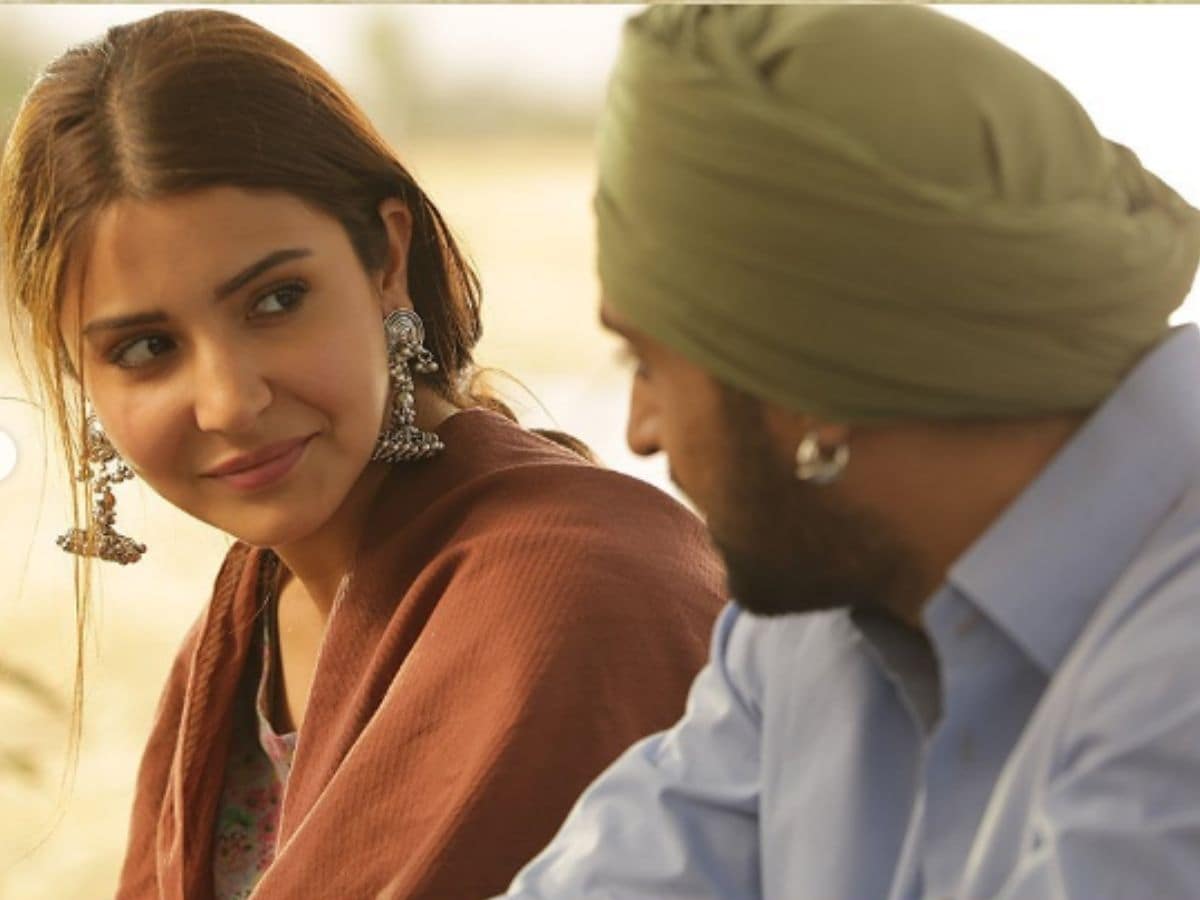 '
Anushka Sharma and Diljit Dosanjh in a scene from' Phillauri'. (Photo courtesy: AnushkaSharma/Insragram)
Phillauri was accused of stealing scripts
According to media reports, Gayatri Cine Productions had filed a petition in the Bombay High Court to stop the release of the film. These people were alleged to have stolen the script of their film 'Mangal FERA' by the 'filauri' makers. In such a situation, Anushka's upset was inevitable, but the court had refused to stop saying that now the release date is close enough so that the withholding cannot be done. Not only this, the court imposed a fine of 5 lakh only on those who filed the petition for wasting time.
Anushka Sharma was a ghost in' Phillauri'
The romantic comedy film 'Phillauri' is a story of a boy who is Manglik and gets married to a tree to eliminate the mangal dosha. But the tree is inhabited by a spirit. Joe starts chasing the boy since getting married. The character of this spirit was played by Anushka Sharma. At the same time, the story of the film 'Mangal FERA' was also built on the tradition of getting married to the tree.
These are 7 super hit films of Anushka, all earned twice the budget
It has been a year since director Karan Johar's film 'a Dil Hai Mushkil' was released today (October 28). The film featured Anushka Sharma, Ranbir Kapoor, Aishwarya Rai in the lead role. Made in Rs 98 crore, the film had grossed Rs 147 crore. This is not the only film that has earned more than the budget. Today you are going to tell about some of his similar films in this package which proved to be earning. Anushka made her debut with' Rab Ne Bana Di Jodi'…
Anushka Sharma made her debut in Shah Rukh Khan starrer film 'Rab Ne Bana Di Jodi' in 2008. He has worked in 15 films so far. About seven of these films were hits. His upcoming films are 'Sanju ' and' Pari ' which will be released next year.
One-way love story
'Ae Dil Hai Mushkil' is based on a one-sided love story. In the film, Anushka plays Elija, who is mastmoula and loves Ali (Fawad Khan). At the same time, Ayan (Ranbir Kapoor), who is studying for an MBA in London, meets Elija and starts loving her. Ayan wants Eliza to love him too, but she considers Ayan to be her only friend. Eliza marries boyfriend Ali. Despite this, Ayan loves her. The film also stars Aishwarya Rai, who loves Ranbir Kapoor, but it also doesn't last long.
Anushka Sharma starrer film' Pari ' releases second poster, know when will be the Deedar of this scary avatar of Anushka
After 'filauri', Anushka Sharma's upcoming domestic banner film' Pari ' will be released worldwide on nine February 2018. The second poster of this film has been released. Looking at this poster, it can be said that Anushka will once again bring a story that has not been seen.
Actress Anushka Sharma is ready for another film from her production house. After 'filauri', Anushka Sharma's upcoming film' Pari ' will be released worldwide on nine February 2018. The producers have announced the release date of the angel on Monday. From this film, Prajit Roy is making a debut in the field of direction. The film will be jointly produced by Anushka's domestic banners Clean Slate Films and crierz entertainment.
Sharing the new poster of the film, Anushka tweeted about its release date on Monday. This is the second poster of the film. Looking at this poster, it can be said that Anushka will once again bring a story that has not been seen. Last month, she released the first poster of the film, in which she looks completely different and does not even recognize.

It is worth mentioning that Anushka Sharma is a commercial actor who, while living in the industry, maintains her own creative by playing the roles of her choice through her production house. Through clean slate films, she makes different and unique films. Earlier, under the banner of her production house, Anushka Sharma has made films like 'NH10' and 'Phillauri'. Both films received good reviews from people. Now the third film in his production is becoming fairy.
Speaking about the signing of the film, Anushka said, "'Pari' has a very good screenplay and I am confident in the director's perspective as well as this collaboration with kriarge entertainment."The film will also feature Bangla actor parambrat Chatterjee. It is said that the shooting will take place in Mumbai and Kolkata. Anushka is currently waiting for the release of 'Jab Harry Met Sejal' starring superstar Shah Rukh Khan. The film will be released on the big screen on August 4th.