The shock of the passing away of vocal Kokila Lata Mangeshkar was that on February 16, music composer and singer Bappi Lahiri also died at 69. Fans are both inconsolable from going this way. Bappi Lahari took her last breath at a Mumbai hospital on Wednesday. Today he will be cremated. On Wednesday, Bappi Lahari's residence was visited by a number of music industry giants to make his final appearance. Asha Bhosle is deeply saddened by the news after 10 days of Lata di's demise.
Both Diggs went in 10 days
At the same time, Asha Bhosle is deeply saddened by the passing away of Lata Mangeshkar and Bappi Lahiri. In a conversation with Dainik Bhaskar, Asha Bhosle said that it was not even 10 days and the two giants left us in this way. He said ' ' I wanted to meet Bappi. I told the driver several times that I had to visit Bappi. But, he said that he would go into the corona period and if something happened to him, you would be slandered. I said: I don't have them. Whether someone has something or not, you should not go to someone's house at this moment. There was hope that something will happen, then will speak.'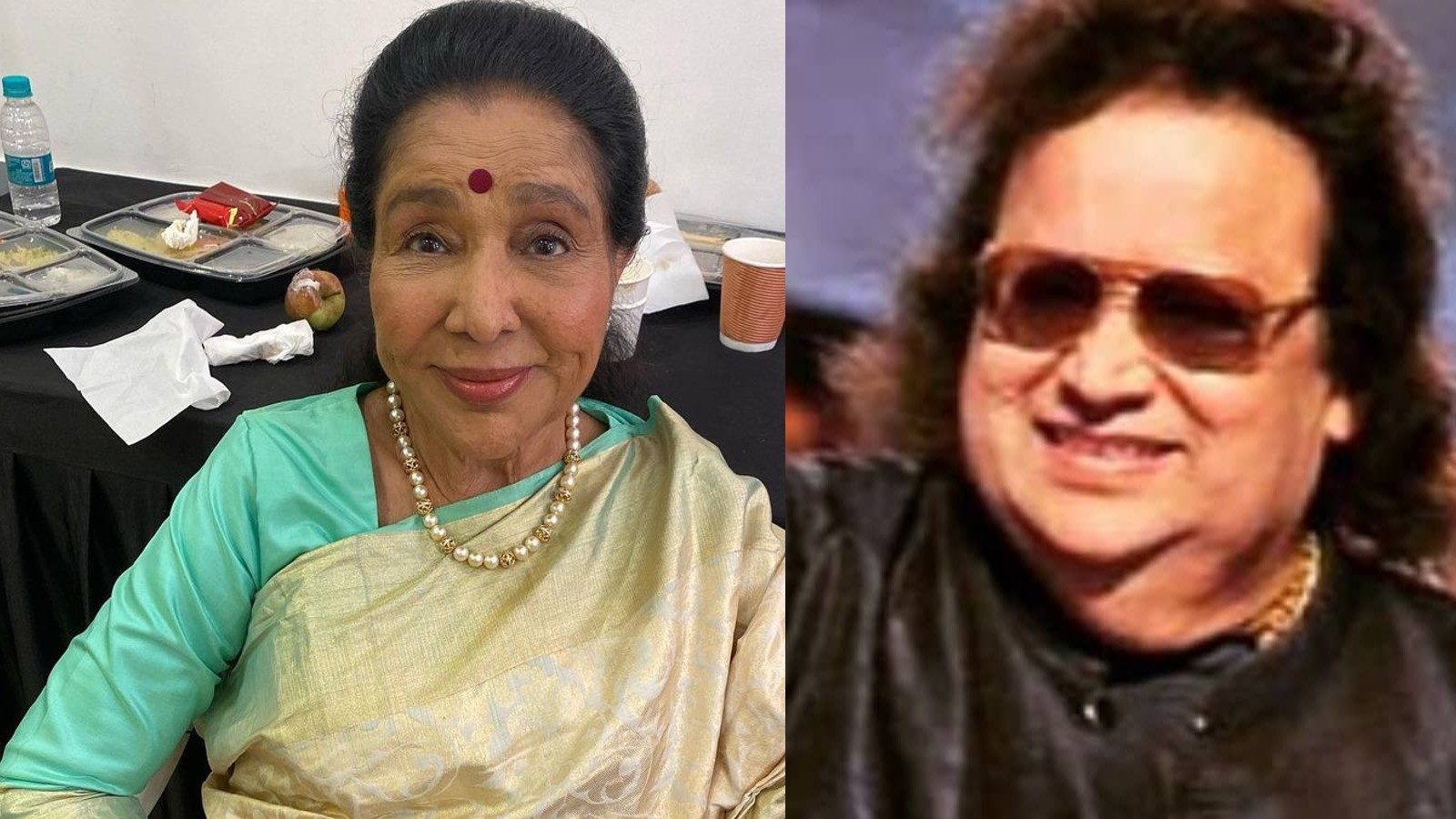 Very cheerful were Bappy
Asha Bhosle continued, ' my driver explained to me and I could not find it. Today it was discovered that he left . It is very sad. Were large cheerful. Someone would say something, then they would laugh. Some did not say. Both a Songmaker and a music producer left within ten days. Asha Bhosle also said that she wants to go to Bappi Da's house but cannot go that Lata Mangeshkar has not yet become thirteenth so there is a Sutak in the house and she cannot leave.
More than 500 songs sung
Asha Bhosle recalled the old days and said that she and Bappi Lahari sang more than 500 songs together. He was a very clean-hearted person. Used to speak less and work more. They were not addicted to cigarettes, pans, alcohol anything. Asha Bhosle said that she used to go to every program and function at home. Asha Bhosle said that she had also recorded the song at her house before covid, but she could not meet him after Corono.
The mind is unhappy
Asha Bhosle said in a conversation with Dainik Bhaskar, 'I am very sad that this way untimely Bappi left everyone. The people in their house are also very good. Daughter Reema and son Bappa also manage the house well. Here, sister also left. I thought that now sister would remove three or four years, but could not remove.'