Bigg Boss 15 Rakhi Sawant husband Ritesh shouts at her and says Main pakk gaya hoon tumse ss – Bigg Boss 15: Rakhi Sawant se Bor gaya hai Ritesh? Shouts
What is the true relationship between Rakhi Sawant and her husband Ritesh? The question is because the chemistry between Rakhi and Ritesh has been on public radars ever since they entered Bigg Boss 15. The ideological differences that are exposed during the show with the interaction occurring between the two is causing doubt in people's minds. In the recent episode, viewers witnessed a tremendous fight between Rakhi and Ritesh. Ritesh got annoyed with Rakhi when she tried to explain the game to him and told him not to be influenced by Devoleena Bhattacharjee and Rashami Desai.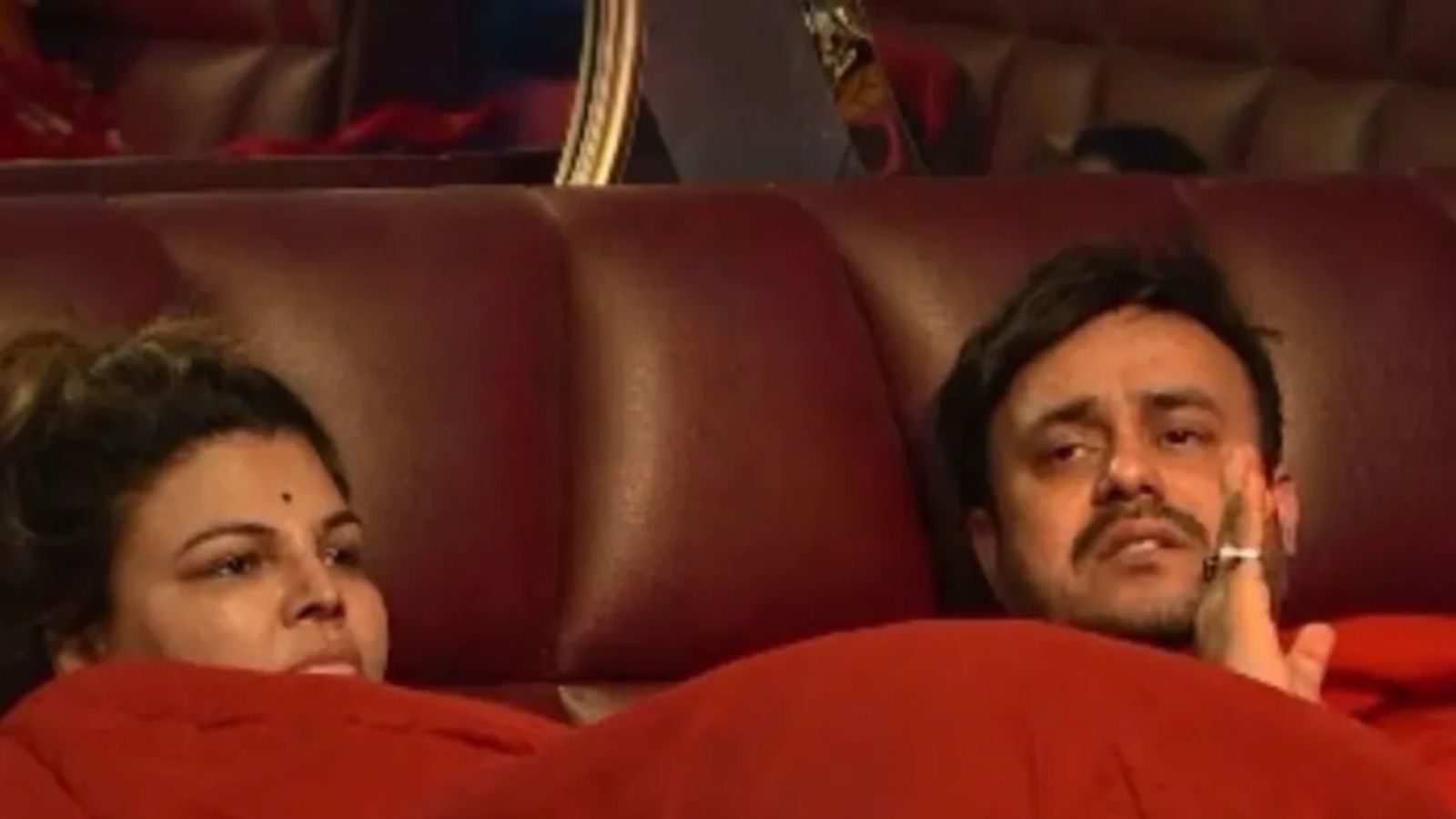 Rakhi's advice: Ritesh gets angry
Bigg Boss 15 is getting new twists and turns every day. Recently, Rakhi Sawant saw a great fight between Ritesh and Rakhi Sawant. In fact, Rakhi Sawant tried to convince him to watch Ritesh's game and said that he would be deceived in what he was doing. Rakhi said that I am a good player and well versed in the game, while he (Ritesh) is new to the game. Ritesh accepted this, but he was severely irritated when Rakhi constantly did the same thing.
Rakhi Rakhi shows anger on Ritesh
When all the contestants of Bigg Boss 15 were busy planning the 'ticket to Finale' task and plotting for others, Ritesh lost his temper and started shouting at Rakhi. She said she understood what she was trying to say and she didn't want to hear it again and again. Ritesh shouted and said, ' I know, what are you explaining to me over and over again. You don't come to me, man, I know. I understand what you said, This is beginning to teach me, man.'
Rakhi again expressed anger
After hearing the words on national television from Ritesh's mouth, Rakhi immediately turned around and left quietly. However, this again arose between them and they expressed their anger. Rakhi told Ritesh that he had become influenced by devolina and Rashmi, so he did not listen to her (rakhi).
'I am now ripe to you'
After listening to Rakhi, Ritesh's Mercury became high again. He said, 'I go and request Bigg Boss to get me out of the show, I am now ripe for you.'However, after hearing this, Shamita Shetty, who was sitting nearby, suggested both of them not to fight this way on national television, because it's not nice to watch it all.