Bramhastra Motion Poster Release: the motion poster of Ranbir Kapoor and Alia Bhatt's film 'Bramhastra ' was released a while ago. For fans who have long been eagerly awaiting the film, there is great news that the film is set to hit theaters on September 9, 2022 next year. The first motion poster of the film has gone viral on social media as soon as it was released, which has just revealed the avatar of Ranbir Kapoor.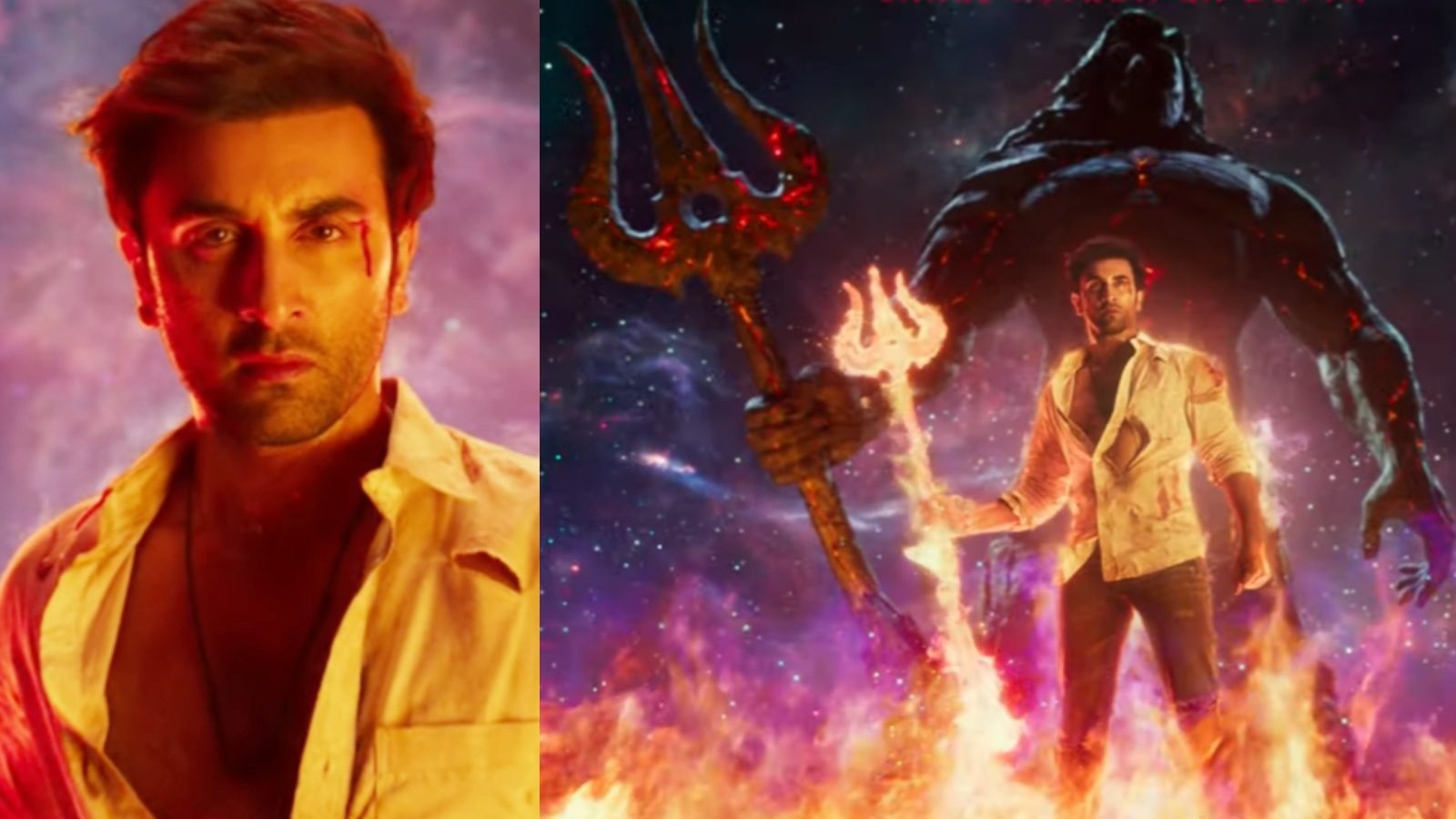 The motion poster has just revealed the character of Ranbir Kapoor, in which Ranbir is seen as 'Shiva'. In this, the fire is visible all around Ranbir, and he also has a trident in his hand, which is wrapped with fire. A huge statue of Lord Shiva is also depicted behind Ranbir. Ranbir's action might bring a new dimension to the audience.
After seeing this poster of the film, it looks like Ayan Mukerji's film is going to have a mix of legend and modernity. The film will be released simultaneously in five languages including Tamil, Telugu , Malayalam and Kannada in addition to Hindi. The film will be released in three D.
Ranbir Kapoor could get a new superhero as 
The film is believed to get viewers a new superhero as Ranbir Kapoor. In addition to Ranbir and Alia Bhatt, the superhero of the century Amitabh Bachchan and the super star of the South film industry Nagarjun will also be seen as important characters. 'Brahmastra' is the dream project of director Ayan Mukherjee. Special effects are used around the world to make your movie a success.