Dentist Miloni Jhonsa makes her dream debut with Rashmi Rocket, says I am getting a lot of love from the audience
Digital Desk, New Delhi. Actress Miloni Jhonsa is receiving a lot of love from the audience for playing the role of captain of the Indian athletic team in Taapsee Pannu starrer Rashmi Rocket. According to him, this is his dream debut as the film has caught the attention of the audience for all the good reasons and has brought him into the limelight. Miloni, a dentist by profession, decided to change her career after realising her dreams. But, like every story, his early stages were full of struggle and rejection, which is an integral part of any actor's life.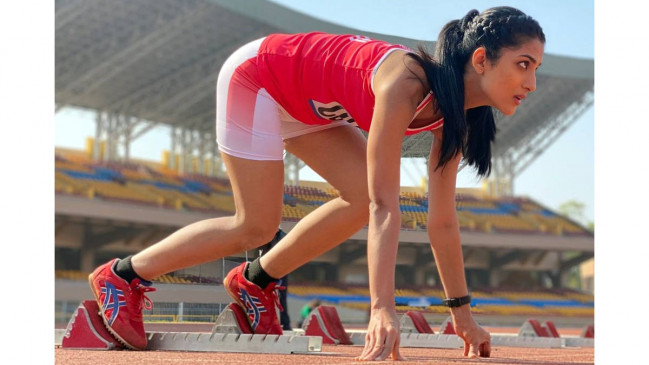 The opportunity came to him when he had at least expected it from the project. Dentist turned actress Miloni had gone to a casting agency to audition for another Ajay Devgn film. While she was returning from the audition, she was approached by a casting assistant from Rashmi Rocket to read a few lines from the film. Talking about his brilliant experience, he said the casting of Rashmi Rocket was already stopped in January 2020. But the film was put on hold after its first schedule due to lockdown. Finally, when he started shooting again in November 2020. They cast me.
I was asked to read two scenes with Varun sir (Badola), who is playing my father in the film and was immediately sent to director Akarsh Khurana. He liked my audition but I was told that I would be informed whether I was selected or not, and a day later he received a call, after which his whole world changed. Miloni said That I auditioned on Friday and I was informed on Saturday that I had been selected for the role.
Talking about my experience of physical training for the film, he said that i did not need to run like an athlete for the first schedule, but in the later scene I had to run like that. So, we shot the first schedule of the film and then I trained to be a runner. After her stellar debut, Miloni is expected to get more roles that will help showcase her acting skills.