Entertainment News Sushant singh rajput throwback video viral when actor played cricket on terrace
Mumbai: It has been more than a year since the death of late actor Sushant Singh Rajput (Sushant Singh Rajput), but is still alive in the hearts of fans. This is proof of the actor's obsession among fans. Every photo and video related to Sushant goes viral on social media as soon as it comes out. An old video of Sushant playing cricket on the roof of a hotel in Jamshedpur has surfaced.
The actor was very fond of playing music instruments, playing and watching planetary stars. Sushant not only did good acting but was also a good player. Photos shared on her Instagram give a glimpse of this. The video, which is going viral on social media, shows Sushant Singh Rajput playing cricket on the roof of the hotel. The caption of the video says that the actor used to play cricket every morning. With this video being shared, there is once again a demand to uncover the mystery of Sushant's death.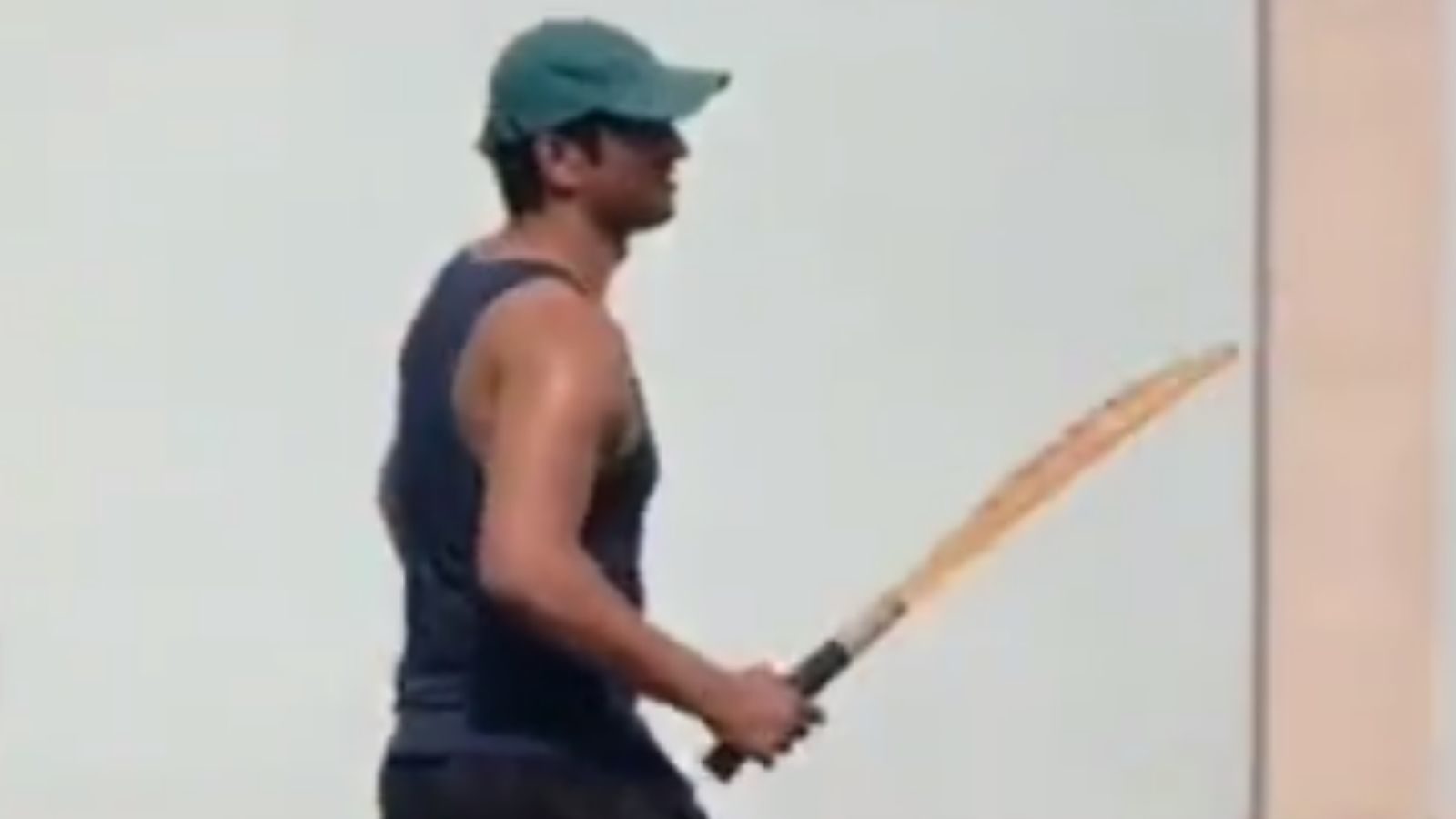 Sushant Singh Rajput was said to be completely immersed in films to do justice to his character. Perhaps the result was that when no one could have said that cricket was playing only in the film when he saw him in cricketer Mahendra Singh Dhoni's biopic 'MS Dhoni'.
Sushant passed away on the wretched day of June 14, 2020. According to reports, Sushant had committed suicide, but Fans continue to demand justice, refusing to accept Sushant's suicide. Fans are also writing 'Justice for Sushant' on this viral video. Also one wrote 'SSR was a genius amazing creative person, love you so much, miss you, you will always be in my heart'. Sushant's death is still a mystery today.