House of Secrets The Burari Deaths Review Netflix documentary on 11 family members allegedly committing suicide is shocking ss
House of Secrets: The Burari Deaths Review: Sanjeev Jha, a young man from Madhubani, Bihar and engaged in the social work of providing free education to slum children in Delhi, started his political journey in 2013. He contested the assembly elections on aam aadmi party ticket. Elections were held again in 2015 and they won once again. Sanjeev played an important role in Anna Hazare's 'India Against Corruption'.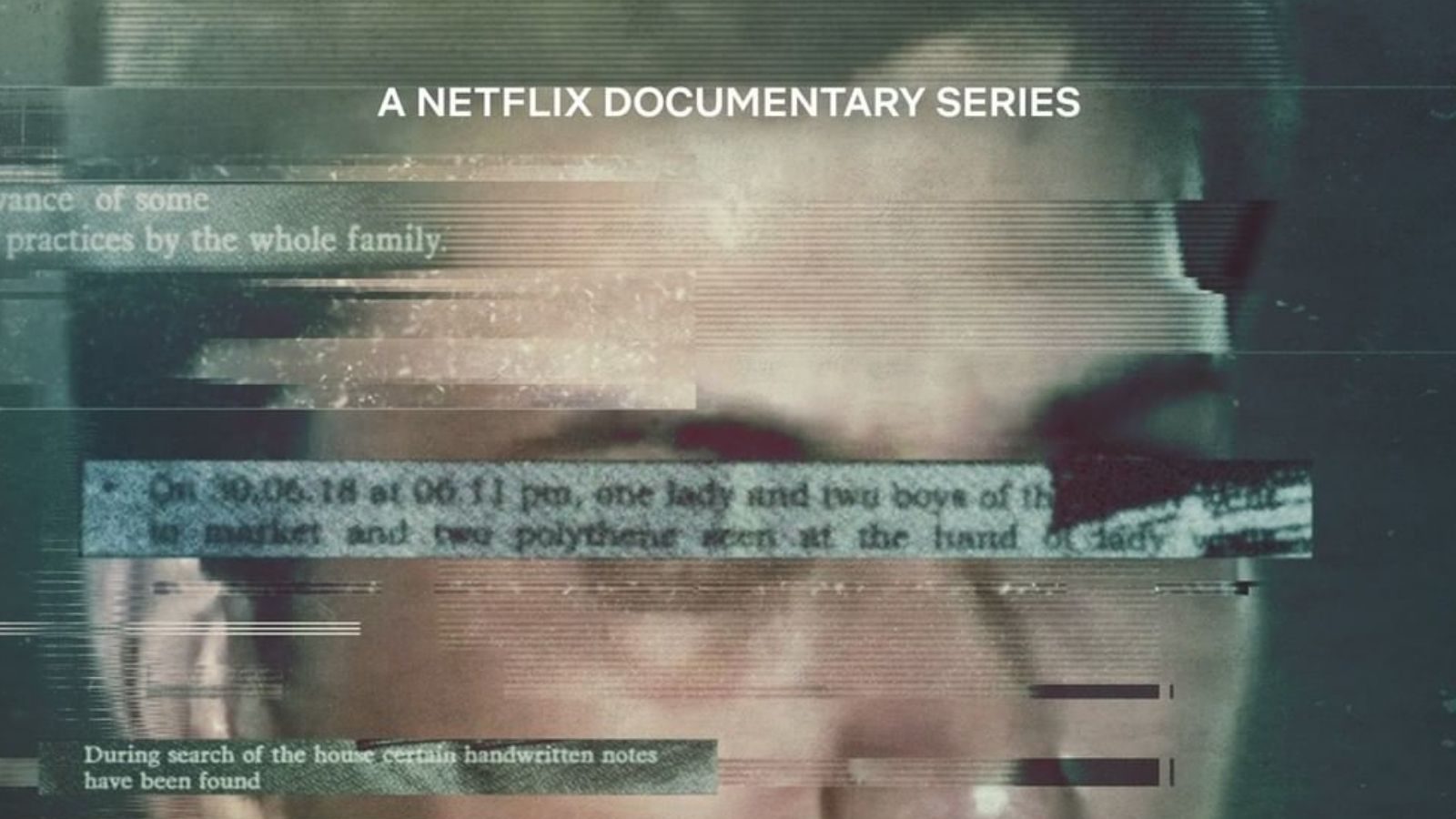 Arvind Kejriwal prepared the land worker to break into the BJP stronghold. Knowing all education and politics on the one hand and facing suspected suicide by 11 people from the same family in their assembly constituency together on the other. The bodies of 11 members of the Chundawat alias Bhatia family were found on June 1, 2018 in a two-storey edifice of Sant Nagar in Sanjeev Jha's assembly constituency Burari. 10 They were found hanging from the roof, and the senior most, his mother, was strangled to death in another room. Not only Delhi but the entire country was shaken by this incident. The 3-episode True Crime documentary 'House of Secrets: The Burari Deaths' on Netflix has tried to understand the psychology behind the crime.
Filmmaker Leena Yadav and her assistant anubhav Chopra in her film 'Rajma Rice' have together directed this dreaded and heartbreaking True Crime documentary. It would be okay to warn that those with a weak heart do not look at it. However, there is no jugupsa causing sight nor is the corpses shown hanging. The music, filming and interview of each person in this documentary is so heartbreaking that you just tremble. Such documentaries are not customary in India, while there are many such foreign documentaries on Netflix and people love them very much. The House of Secrets is the first Such Indian documentary to explore the psychology behind a heinous crime. How a family person's deteriorated mental state leads to confusion and the whole family, because of an unknown fear, does what they are called. The sad thing is that they lose their lives this time.
Narayani Devi, 80, his eldest daughter Pratibha Bhatia (57 years) and his daughter Priyanka (33 years), eldest son Bhavanesh (50 years), his wife Savita (48 years) and their daughters Neetu (25 years), Monu (23 years) and son Dhruv (15 years). Narayani Devi's younger son Lalit (45 years), his wife Tina (42 years) and their only son Shivam (15 years) all lived together. The main cause of this whole event was Dharta Lalit. Lalit was a very decent and decent person, but in a road accident, his voice was lost due to a head injury and later another horrific accident and his personality had changed drastically.
His father died in 2007, and after some time Lalit started asking the whole family that his father's soul had come into him. The family felt a little strange, but Lalit used to bequite like his father. What he said began to be believed. At his behest, the family opened a grocery store and then plywood and hardware. The fate of the house came to an end. Lalit used to write his father's words in a diary every day, and all the family members had to read and follow it. Gradually all the members started writing diaries. Apart from everyday things, how to follow the true path, such as religious thoughts, what puja will take place on which day, who will say what to whom, all such things were analysed. Although everything was normal on the night of suicide, people from the Neighbourhood met him, deals were made at the shop, that is, life was normal. Then at night the whole family committed suicide by hanging from the roof with the help of ropes, dupattas, sarees. Since Narayani Devi was old, she could not hang, her throat was pressed separately.
Leena Yadav has worked hard for this documentary. Television reports, newspaper cuttings, conversations with crime reporters, and especially with all police officers related to the case, are part of the documentary. Scenes of conversations with neighbours of the Bhatia family in Sant Nagar can make you panic. Since the family had lived in the area for nearly 20 years and had two shops where there was daily business. Also all the family members had a good acquaintance in the neighbourhood around. Lalit also interacted with some of his friends who finally took charge of everyone's funeral. Different friends describe the different images of Lalit. The most dreaded statements are from the policemen who first reached the spot and saw all the bodies hanging from the net on the roof of the house and the family's pet dog barked all the time. There was only one thing in the statements of eyewitnesses that rings like a hammer on the mind – we have never seen such a manjar in our lives and now we will never forget it even if we want to.
There are some things in this documentary that make it better than any other crime documentary. In police interviews, the policemen respond with a smile. Solving crime cases is a daily task for them. Despite seeing such a terrible manjar, they have to forget all the pain, happiness and leave to work on the next case. You may be surprised to see the SHO of the police station speaking English. When police constables have to go to the spot in the morning, they are tired of working all night and want to lie down for a while, but his luck takes him to his neighbourhood. In one place Leena has put up a shot in which the policeman is talking on the phone and he tells the caller to talk later and he is currently busy shooting for a documentary.
The human face of the police is not only of compassion and compassion but also of the pride of small achievement. Though the case was referred to the crime branch, it does not diminish the status of the police station ers. In the documentary, Leena and Abhinav have not made a mistake like spying or showing dramatic adaptations of the event. The police have closed the case and there can be no fresh investigation, but have tried to explain the mental illness behind the mass suicide with the help of a psychologist.
The kink that will never be solved now is how Lalit, 42, who was not well because of his mental condition, accident and attempted murder, tricked every member of the household into pretending that he had a father's soul inside him. How would Lalit's mother feel when her son instructed her through her diary? How his young son and nephew must have understood what he was saying. What a temptation it would be that all the members agreed to die together.
Why did the whole family sacrifice this ritual of death? The case was turned into a circus by the media. Dozens of reporters, cameramans were sitting surrounded the scene. Not a single clue or information was being shown to the media based on the estimates so. The conversation of anyone living in that street was shown on TV as a real revelation. The circus was silenced by the police and crime branch.
Qutub-e-Kripa, a children's band trained by AR Rahman's Music Academy, KM Music Conservatory, has composed the music for the documentary. If Rahman has a hand on his head, the talent comes out brightly. Music has protected this documentary from being cumbersome. There are also 4 pairs of hands to edit hundreds of hours of footage – James Hegur, Zakari Kashket, M. Meliani and Namrata Rao. Documentary co-director Anubhav Chopra has worked as an assistant director with big directors in nearly a record films like Zindagi Nahi Milegi Dore To Dil Bechara.
Originally Jalandhar's experience had secured the fourth position in Sinistan's script writing competition. Leena Yadav is an old name. Some of the films directed by him are 'Shabd', 'Teen Patti', 'Perched', and 'Rajma Rice'. Early in his career, he also directed a television show called 'Se Na Something to Anupam Uncle'. Leena's husband Asim Bajaj is also the producer of the documentary. Asim Bajaj is actually the son of theatre personality Ram Gopal Bajaj and grandson of Lata Mangeshkar's upcoming (palace) song music director Khemchand Prakash.
11 people killed. Suicide of 11 people. Meeting diaries written by 11 people. These diaries were also being written for 11 years. According to psychologists, most families in India are similar. Superstition, complete dependence on one person, leaving logic and talking like ghosts, performing religious activities in the name of worship that can harm conditions. Watch this documentary. Perhaps you will be able to prevent such an accident around you.