Bollywood actress Kangana Ranaut (Kangana Ranaut) is also quite vocal on religious matters. He often makes statements about Hinduism. Not only that, the actress often goes to temples for darshan. The actress, who has an unwavering faith in worship, deities, shared some pictures of herself on social media where diyas are seen burning. These pictures of Kangana are from Isha Foundation (Isha Foundation) Ashram.
Kangana Ranaut shared her photos on Instagram. In these photos, Shesha is seen worshipping Mother Bhairavi at the foundation's ashram and lighting a lamp. Kangana captioned these photos with 'Fantastic experience in isha foundation's ashram.. I was fascinated by bhairavi darshan in temple'. Fans are praising the actress in comments with a lot of likes on these pictures of Kangana.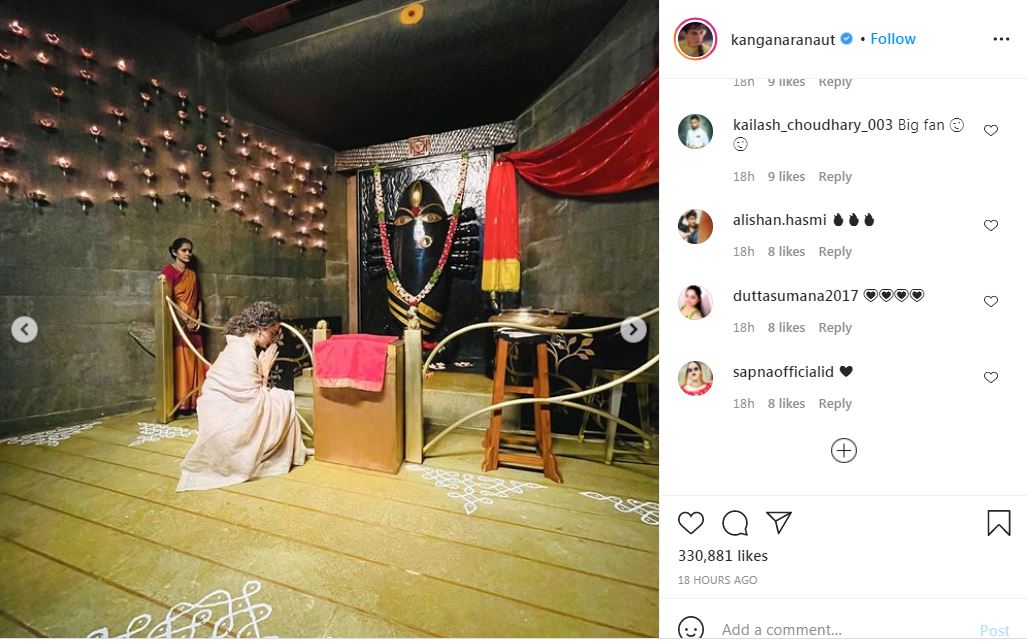 (फोटो साभार: kanganaranaut/Instagram)
कंगना रनौत आइवरी कलर की साड़ी में पर्ल नेकलेस और ईयरिंग पहने बेहद खूबसूरत लग रहीं थी. कंगना अक्सर यहां आती रहती हैं.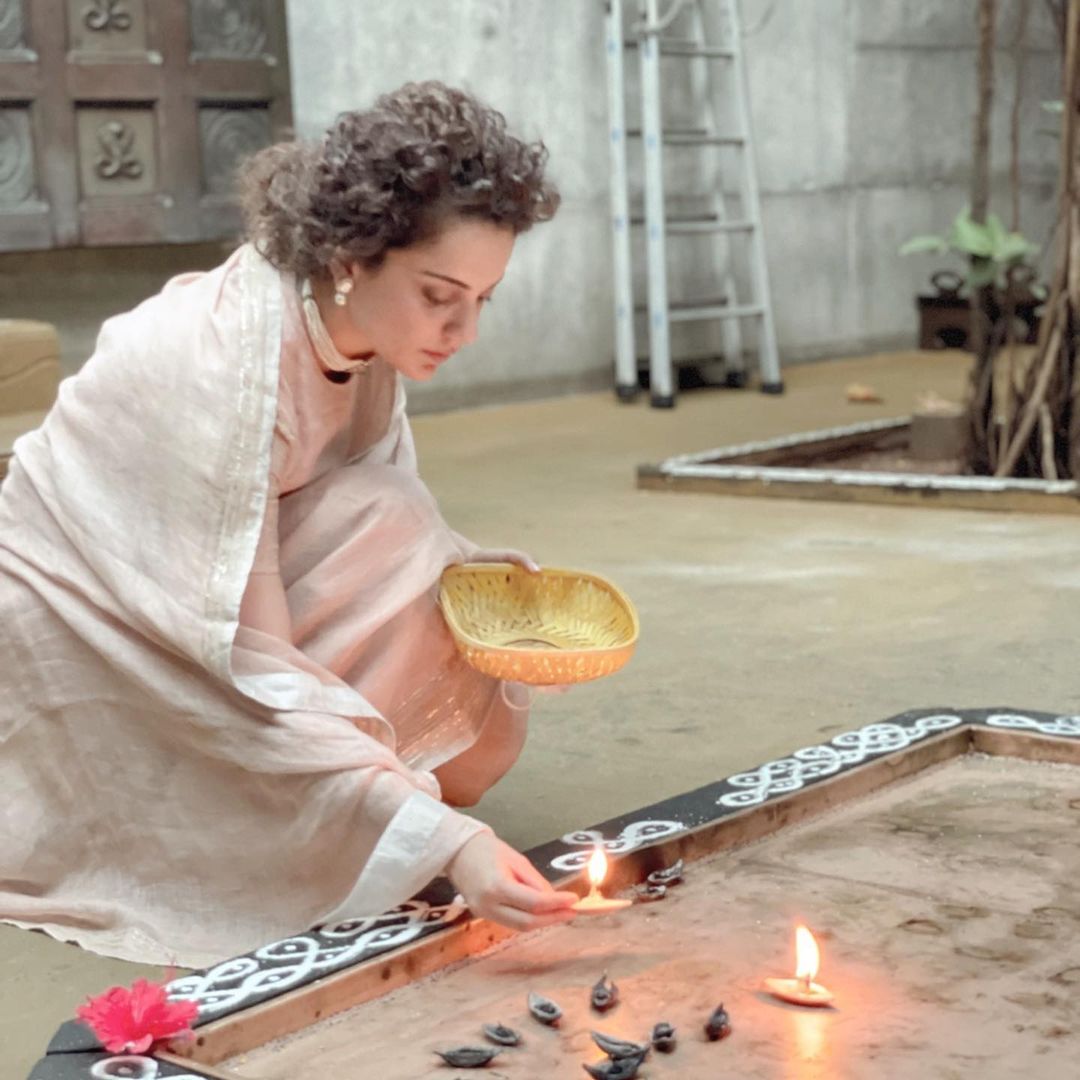 ईशा फाउंडेशन के आश्रम में कंगना रनौत. (फोटो साभार: kanganaranaut/Instagram)
ईशा पहले भी कोयंबटूर के ईशा फाउंडेशन के ध्यानलिंग आदिशक्ति आश्रम  में पूजा करती हुई अपनी तस्वीरें शेयर कर चुकी हैं.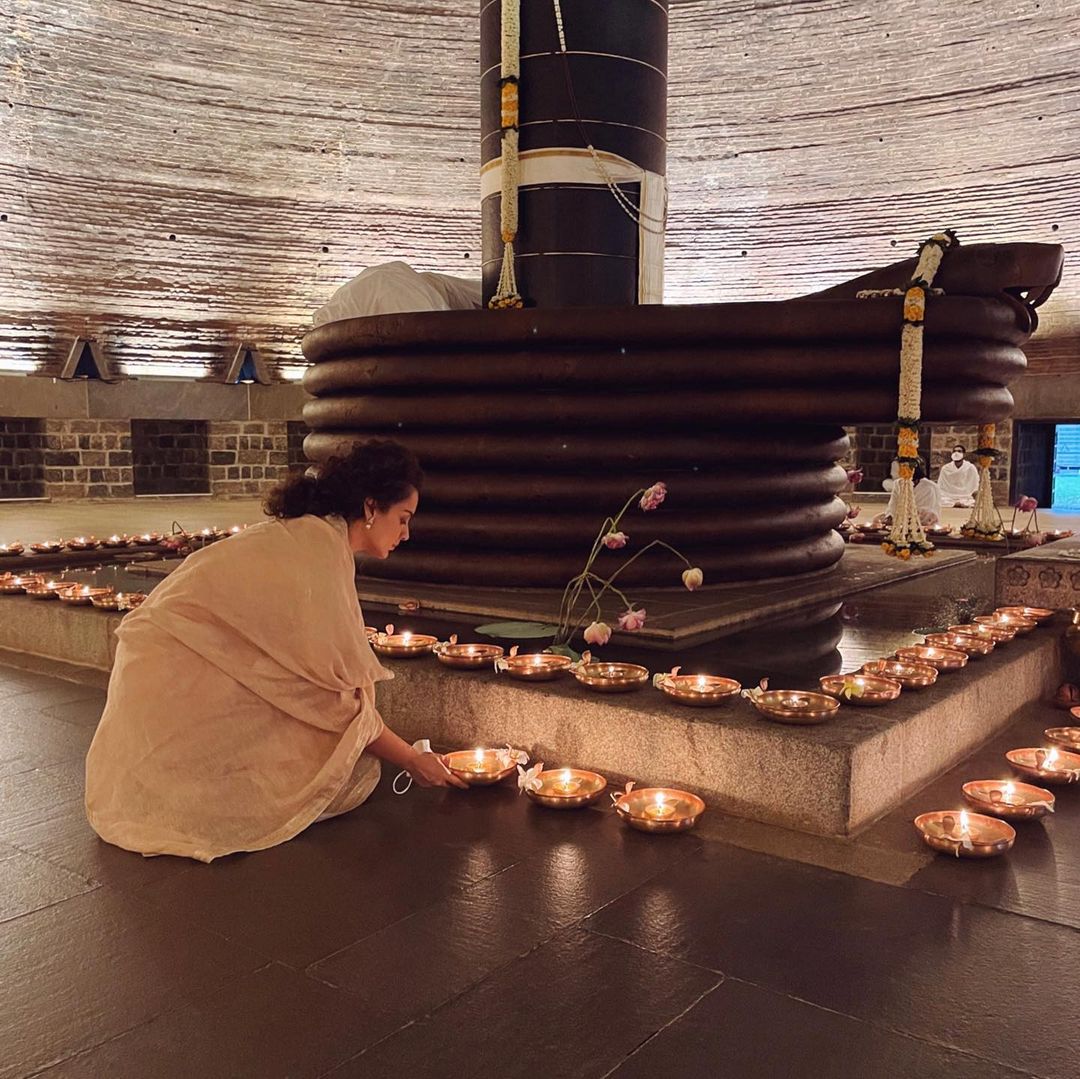 ईशा फाउंडेशन के आश्रम में दीप जलाते हुए कंगना रनौत. (फोटो साभार: kanganaranaut/Instagram)
कंगना रनौत ने इसके अलावा भी एक पोस्ट इंस्टाग्राम पर शेयर किया है. शेयर की फोटो में सदगुरू एक किताब पर साइन करते नजर आ रहे हैं.  एक्ट्रेस ने सदगुरू की तरफ से मिले किताब के लिए धन्यवाद दिया है.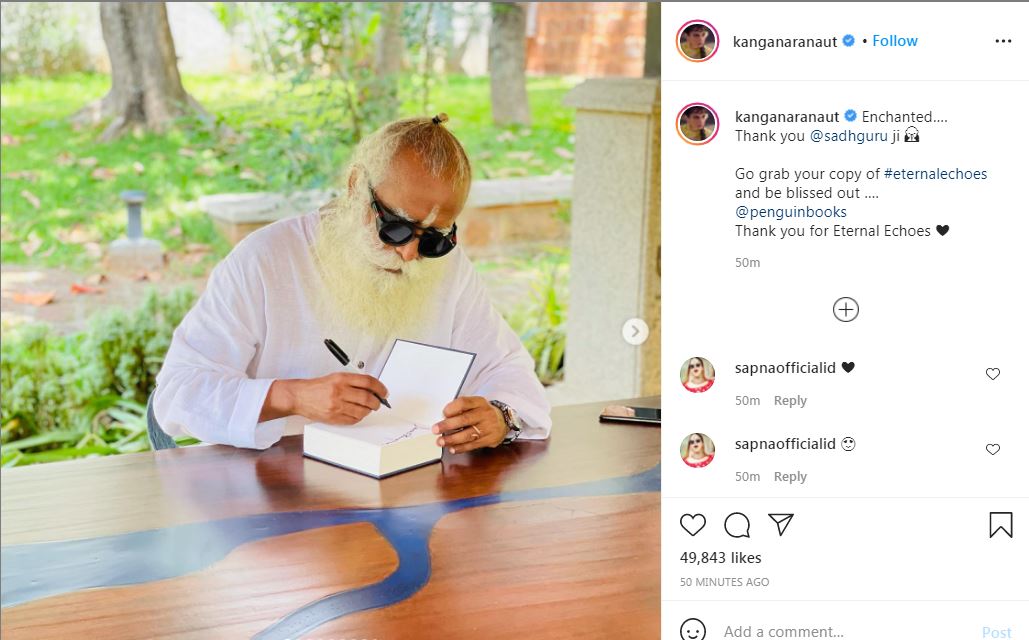 (Photo courtesy: kanganaranaut/Instagram)
Kangana had recently objected to an advertisement by Alia Bhatt saying that 'this ad has been tried to mislead customers and benefit from the politics of religion and minority. He wrote in his post, "Humble requests from all brands….. Don't use the politics of religion, minority, majority to sell things…. Stop tampering with gullible consumers through clever divisive concepts and advertising'.
Coming to the work front, Kangana's film Thalaily has been released recently. He will also be seen in films like Tejas, Dhakad.