Karan johar wearing parachute challenging ranveer singh in fashion see funny video
Mumbai: people have seen Karan Johar in a very poor outfit. They are once again grabbing the attention of the people with their inimitable style. Karan Johar in a video shows Karan wearing an over size outfit, shared by Farah Khan from his Instagram account. Karan Johar is looking for a way to make his fashion sense look like Ranveer Singh, but Farah Khan on Instagram as well as viewers find it quite fun.
In the video, Karan tells about his dress. Farah shared the video with the caption, ' This is over size. Karan Johar appeared in his office wearing a parachute. Jahnvi Kapoor in guest appearance.'Farah shared the video about three hours ago.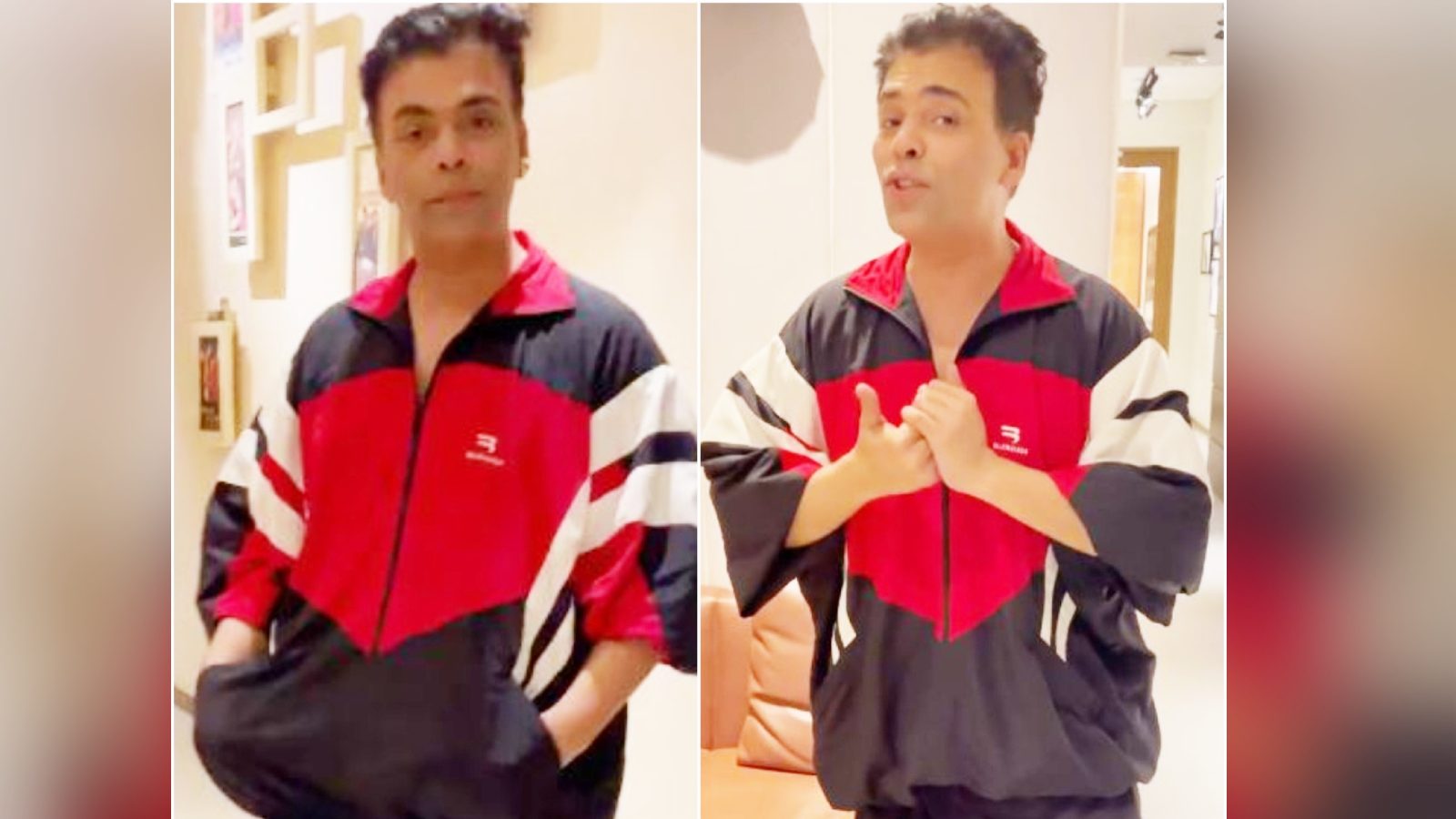 Video of Farah and Karan goes viral
This video of Farah is quite funny. Fans also want to know what Farah is wearing. A fan writes for Karan, ' you did it again. The video has garnered over 2 lakh likes within three hours. The video of Farah and Karan has gone viral.
Farah Khan and Karan Johar are good friends for years
Farah and Karan have been good friends for years. He has often been seen pulling Karan's leg. They sometimes make fun of their diet or dress. According to media reports, Farah and Karan have come together for the movie 'Rocky and Rani Ki love story'.
Farah and Karan came together years later
While the director of the film is responsible for Johar, the choreography is responsible for Farah. Farah has been sharing videos from the movie set. The film was shot in Delhi. Apart from Alia Bhatt and Ranveer Singh, Dharmendra and Shabana Azmi are also working in the film.