Katrina Kaif Vicky Kaushal Wedding: the wedding ceremony of Katrina Kaif and Vicky Kaushal has been kept COMPLETELY CONFIDENTIAL and hence the security arrangements have also been made by bodybuilders. Even for the guests attending Katrina Kaif-Vicky Kaushal wedding, a shocking notice has been issued. This notice is not a notice, but has been issued by the event company for not using the mobile phone and not making any photography from the mobile phone public on social media or otherwise.
On the other hand, the event company has alloted a code to the guests attending the wedding ceremony. This code is only known by the guests and event company about which code belongs to which guest. This has been done so that guests from one room to another cannot know until the last minute which guest is staying.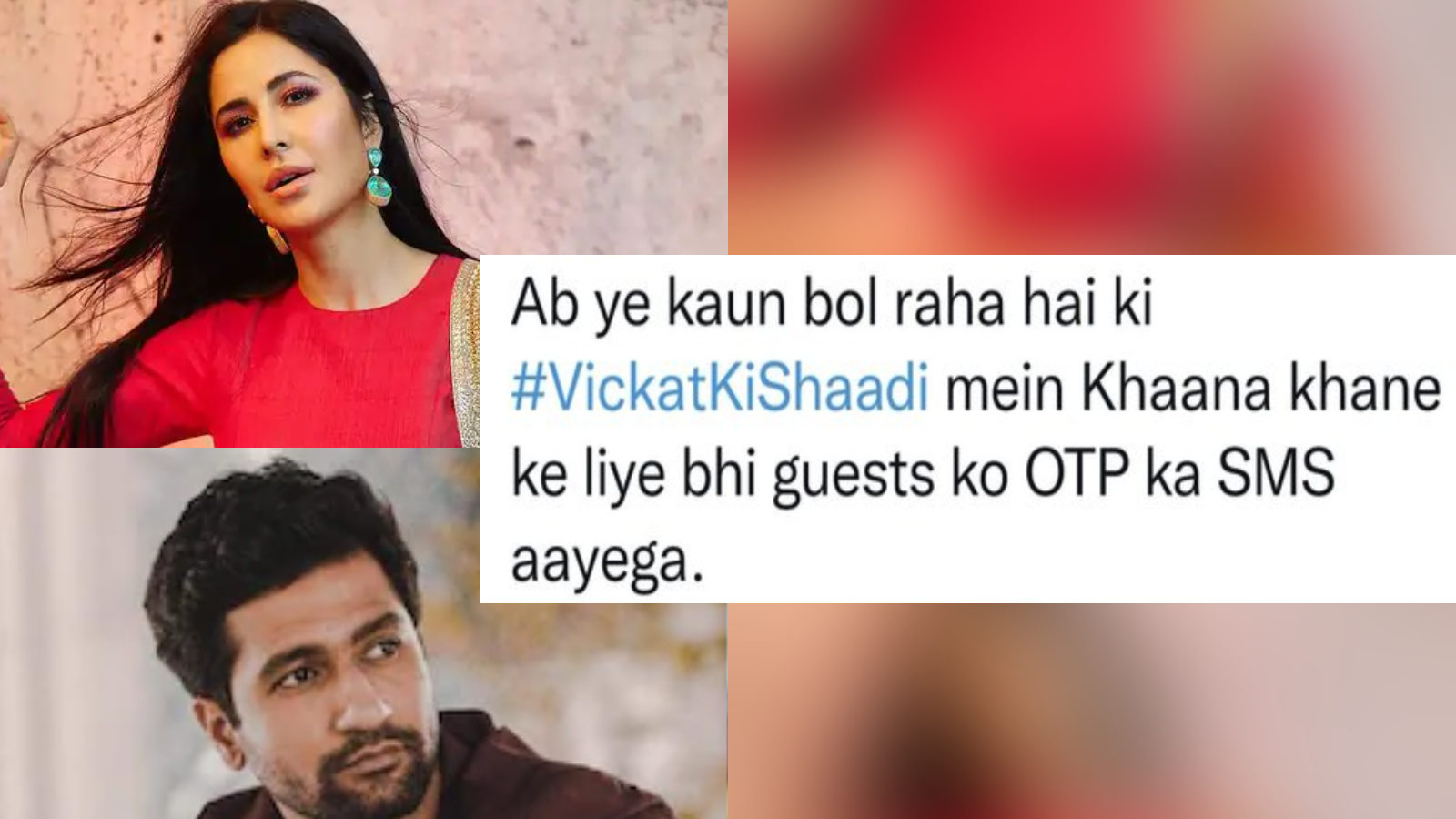 Such-such memes are being built on marriage
As such, netizens seem to be joking on Twitter about Katrina Kaif-Vicky Kaushal's wedding. People are tweeting such memes that you won't be able to stop laughing. So let's show you some similar memes-
The guests for Katrina Kaif and Vicky Kaushal wedding are constantly arriving. Many film stars and VVIP guests are reaching Sawai Madhopur by road from Jaipur to attend this royal wedding of Katrina Kaif and Vicky Kaushal.
Wedding to be held on December 9
According to the information, many of the guests who attended the wedding ceremony have expressed their desire for a jungle safari in Ranthambore National Park in Sawai Madhopur. Therefore, Chauth has a special jungle safari arrangement for guests staying at barwada fort and Taj, located in barwada. The marriage of Katrina Kaif and Vicky Kaushal has already begun at Six Senses Fort barwara in Sawai Madhopur, Rajasthan. Vicky and Katrina are both going to get married on December 9 at this fort.