Katrina Kaif debut movie actor Venkatesh back in Bollywood with Salman Khan after 25 years bhojpuri South mogi
Salman Khan and Venkatesh Daggubati are also in the spotlight amid reports of Katrina kaif's wedding. Both of them have been co-stars of Katrina and Kat's love chemistry has been very much liked with these two actors. The actress made her debut in Telugu with 'Malliswari' with Venkatesh but later became active in Bollywood. At the same time, Katrina has not only been on the film screen but also in the relationship with Salman Khan, but now Humsafar has chosen Vicky Kaushal. However, here we are talking about the professional life of the co-star of Katrina. As per the information, now Venkatesh Salman is going to come on a screen.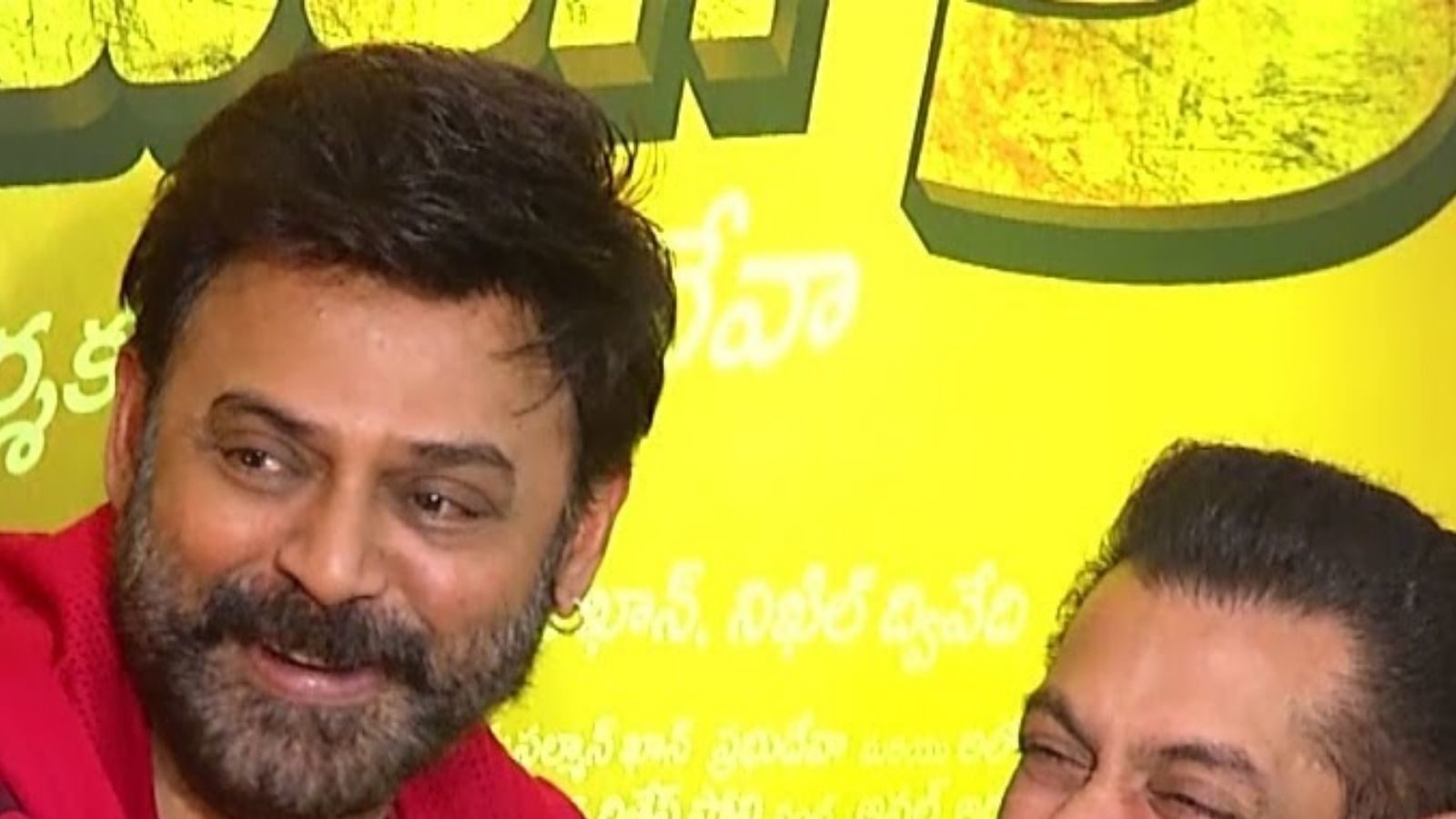 Sajid Nadiawala to join Salman-Venkatesh
According to media reports, Venkatesh is making comeback in Hindi movies with Bollywood's 'Dabang Khan'. The two will be seen together in the upcoming film by Sajid Nadiadwala. Yes, after working in several Hindi films with Salman, Nadiadwala is all set to make his next action comedy in which he is trying to approach the southern star Victory Venkatesh. The film is set to go to the floor next year and will be released in several languages.
Venkatesh debuts in Bollywood from Karishma's film Anari
It is reported that the producers are auditioning for several other actors for this comedy film and will be directed by Farhad Samji. Interestingly, the Telugu star via this film are returning to Hindi cinema after 25 years (Venkatesh comeback in bollywood). Venkatesh made his Bollywood debut with Karishma Kapoor starring 'Anari' and is set to come to B-town again.
Salman-Venkatesh starrer to get Pooja Hegde lead female
Venkatesh will play the lead role with Salman Khan and Pooja Hegde will be the lead female in the film. However, so far the makers have not cast any female in the apogee with Venkatesh. The film's team is currently busy in its pre-production and is exploring the shooting locations. At the moment, the title of the film has not been revealed, but the makers will also give information about it very soon.