Katrina vicky wedding Even after so much security pictures of mehndi ceremony leaked 
Katrina Kaif Vicky Kaushal Wedding: Katrina Kaif (Katrina Kaif) and Vicky Kaushal (Vicky Kaushal) are now left with just one day. Katrina and Vicky are going to get married on December 9 at Six Senses Fort barwara in Sawai Madhopur, Rajasthan. At the same time, the wedding rituals have already begun. On December 7, when the rituals of mehndi and music were completed, haldi rituals were performed today (December 8). The wedding ceremony of the two has been kept COMPLETELY CONFIDENTIAL and hence the security arrangements have been made by the bodybuilders.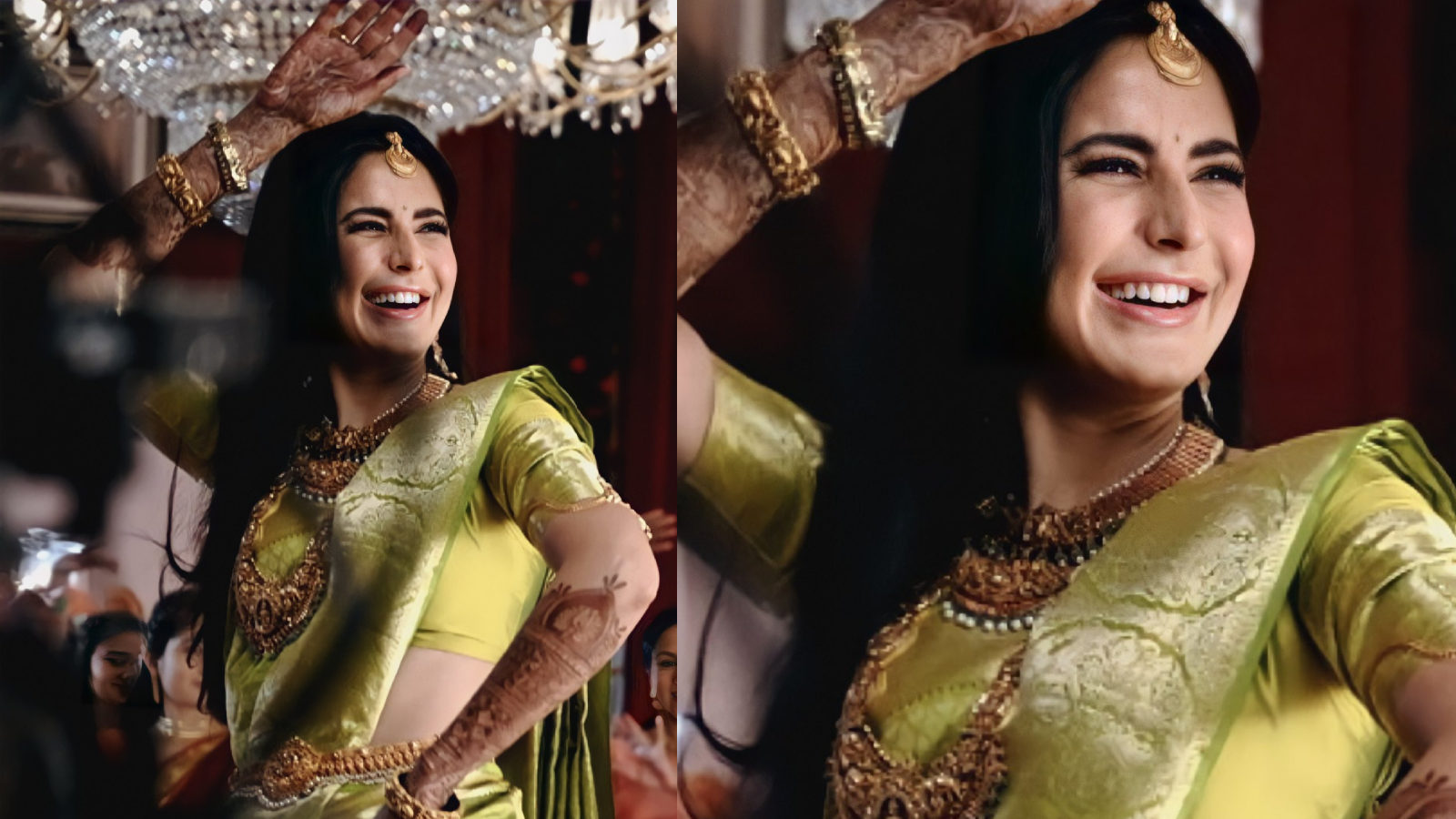 Even for the guests attending Katrina Kaif-Vicky Kaushal wedding, a shocking notice has been issued. This notice is not a notice, but has been issued by the event company for not using the mobile phone and not making any photography from the mobile phone public on social media or otherwise. Despite this, some images of Katrina are going viral on social media, in which she is holding a mehndi in her hands.
It is being claimed on social media that these images are from Katrina Kaif's mehndi ceremony. Katrina Kaif appears very beautiful in the pictures. Mehndi in his hands is also looking quite lovely. At the same time, she looks like a bride, but the question is, how can someone's pictures go viral on the internet despite such a tight security system? So, let's first look at these viral images, then tell you the truth about these images-
Twitter Printshot
One can be deceived by looking at these pictures of Katrina Kaif, because they look no less than a bride, but the truth is that all these pictures of Katrina are fake, that is, they are not of Katrina's mehndi ceremony. In fact, all the images that are viral on social media are of an advertisement for a jewellery brand where we had to see Katrina in different bridal avatars, if not sure, then watch the video below, which is a video of an advertisement for the jewellery brand-
The security is so tight for this royal wedding that the event company has even assigned a code to the guests attending the wedding. This code is only known to guests and event company about which code belongs to which guest. This has been done so that guests from one room to another cannot know until the last minute which guest is staying.