Kaun banega crorepati 13 amitabh bachchan offeres to contestant his suit give away after shoot 
Mumbai: Amitabh Bachchan (Amitabh Bachchan) is entertaining the audience by hosting TV's popular quiz show 'Kaun Banega Crorepati 13' (Kaun Banega Crorepati 13) in a funny way. Amitabh is seen talking in his own way to make the contestant comfortable while hosting the show, but sometimes Amitabh's fans do something that makes him look uncomfortable himself. This time, a contestant who reached the rs 1 crore question commented on his suit.
A promo of 'Kaun Banega Crorepati 13' has surfaced in which contestant Pranshu Tripathi, who was sitting in the hot seat in front of Amitabh Bachchan, expressed his views on Big B's outfit. The promo has a fun conversation between Pranshu and Amitabh. Pranshu doesn't like Amitabh Bachchan's suit, so he is seen expressing his opinion.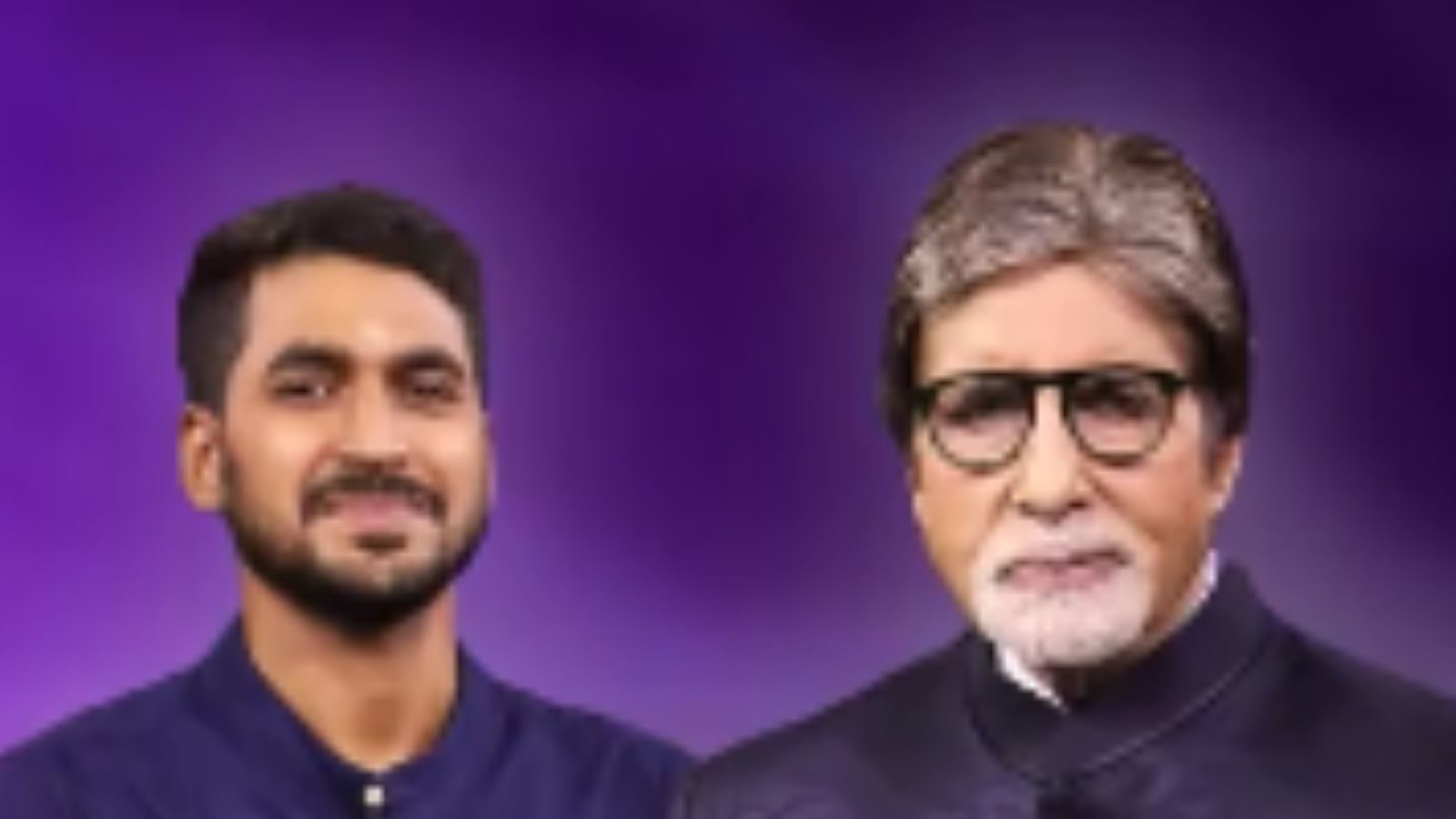 Looking at Amitabh Bachchan's suit in the promo, Pranshu says that I have such a suit too. Not only that, pointing to the suit, he adds that he is not fond of pocket squares. It doesn't look good at all, such things are worn at weddings. Amitabh is surprised for a second when he hears the contestant's words, but jokes that he will give you this suit when the game is over.
Tell us that In the latest episode, Pranshu Tripathi has reached a question of Rs 1 crore by answering all the questions correctly. One crore questions seem nervous. Pranshu explains during the show that an amount of Rs 1 crore means a lot in his life. The episode will be telecast on Sony TV on September 23 at 9 pm.