Taarak Mehta Ka Ooltah Chashmah will be seen on the set of KBC 13 this Friday. Several promo makers have shared it through their social media accounts. Many funny videos of Iman Jethalal, champakalal and poptalal are also going viral. A similar video of Jethalal's fun has emerged. In this video, Jethalal gets lost in dreams while playing games with Amitabh Bachchan and romances with Babita Ji. Big B calls them to come to their senses.
The kbc13 promo starts with Jethalal and Babita Ji. Jethalal is seen expressing his love to Babita Ji from' sometimes mere dil mein ' wala shayari. Babita ji is happy to hear her shayari and smiles. Then start blushing later. That's when the next scene comes. In it comes the sound of Amitabh Bhachan and Jethalal is babbling while sitting with his eyes closed and his head bowed down.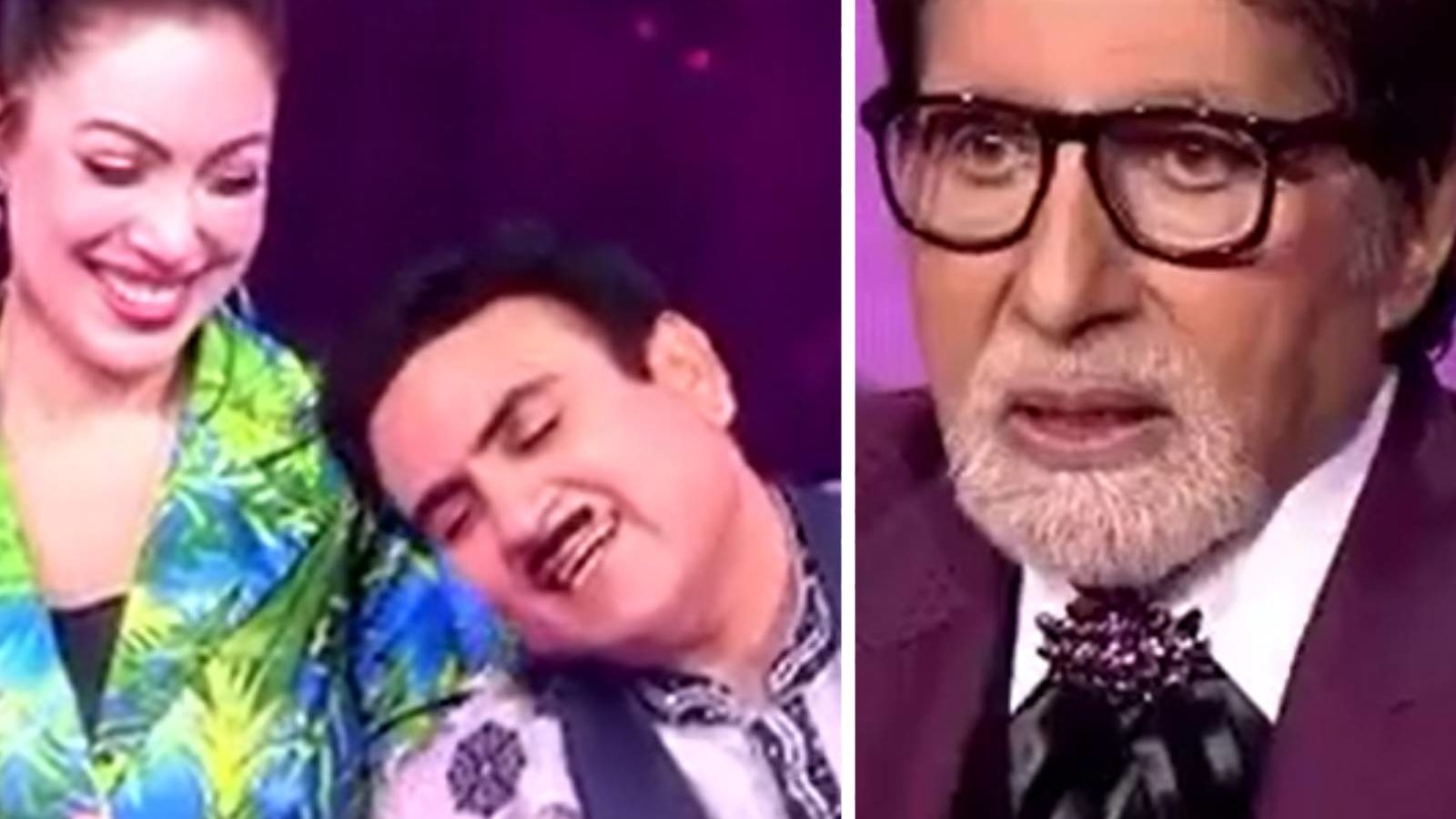 When Amitabh Bachchan says enough, Jethalal opens his eye and looks surprised. Big B says to Jethalal, " Bhaisab, Bhaisab.. Come back."This makes the audience laugh. And Babita Ji, sitting in the middle of the audience, also starts smiling. Big B then says,"is you were were not let, said Your Girlfriend find were gone… good sorry sorry."While Babu Ji sitting next to Jethalal reactors on Amitabh's talk, Jethalal also gets nervous.
Poptalal joins hands in front of 'Big B ' to get married
The promo earlier featured 'Taarak Mehta Ka Ooltah Chashmah' entering the show. At the same time, poptalal pleads in front of Amitabh Bachchan to get their wedding done. Amitabh is shocked to hear this talk of poptalal. After this, journalist poptalal tells Amitabh,'knead the dough… sweep in first class and lockdown'. After hearing these words from poptalal, everyone starts laughing. Amitabh Bachchan is very impressed with him and he says- 'Aye Shabash…' it is noteworthy that poptalal is always upset about his marriage in the serial.
Jethalal says seating plan
Earlier, Amitabh Bachchan looked at the entire team of 'Taarak Mehta Ka Ooltah Chashma ' and said,"seats are only two, but you guys are 21 people. On this, Jethalal i.e. Dilip Joshi explains Everyone's seating plan and says, ' what will do, 2 people will sit there and the rest will put down Pangat. Hearing the words of Jethalal, Amitabh Bachchan says,'Oh my God'!"Everyone laughs at this too.