Deepika Chikhlia played Sita in Ramanand Sagar's 'Ramayan'. The show was televised in the 80's. During the lockdown, the show returned to TV again and broke several TRP records. Deepika Chikhalia became popular by playing Sita in' Ramayana'. The audience saw Arun Govil in the role of RAM and Sunil Lahari in the role of Lakshman.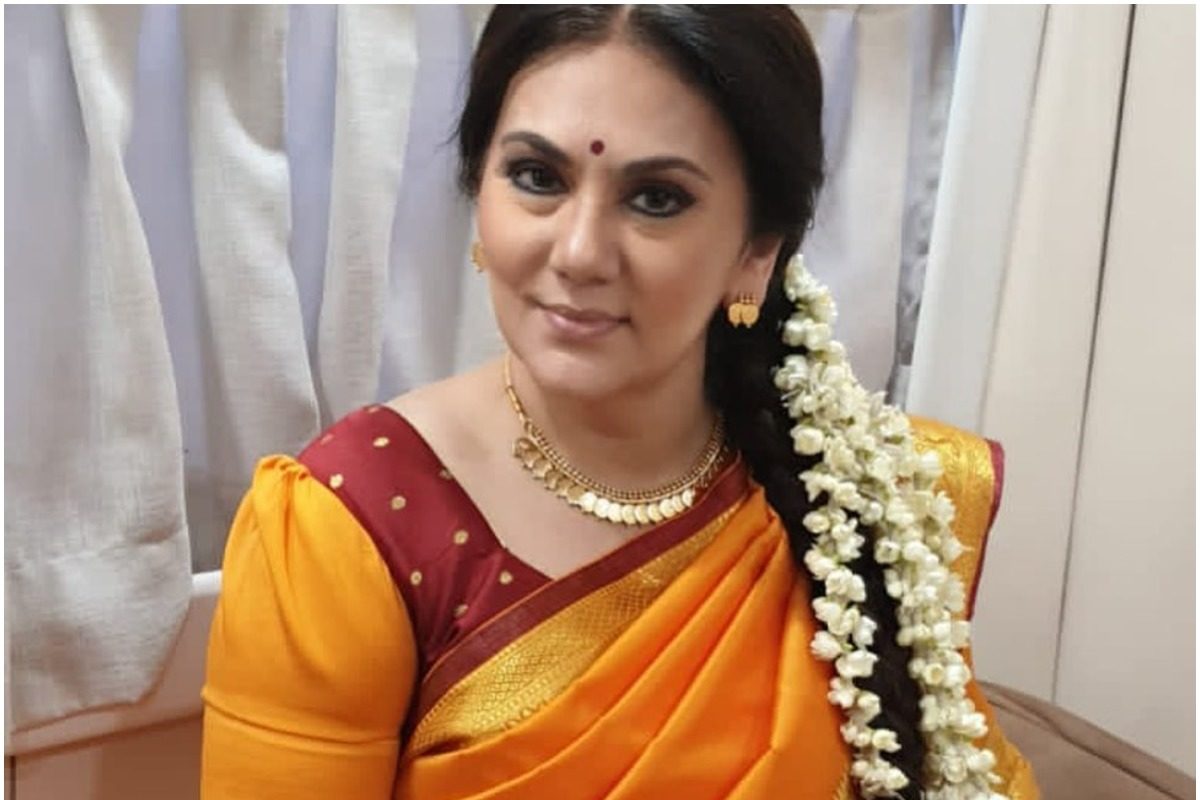 All these stars, including Deepika Chikhalia, have a huge fan following, but there is a flip side. Since fans have been seeing him as a role model, they may even get hurt by something they don't like. Something similar happened to Deepika Chikhalia when she shared her photos with friends in a school uniform on Instgram.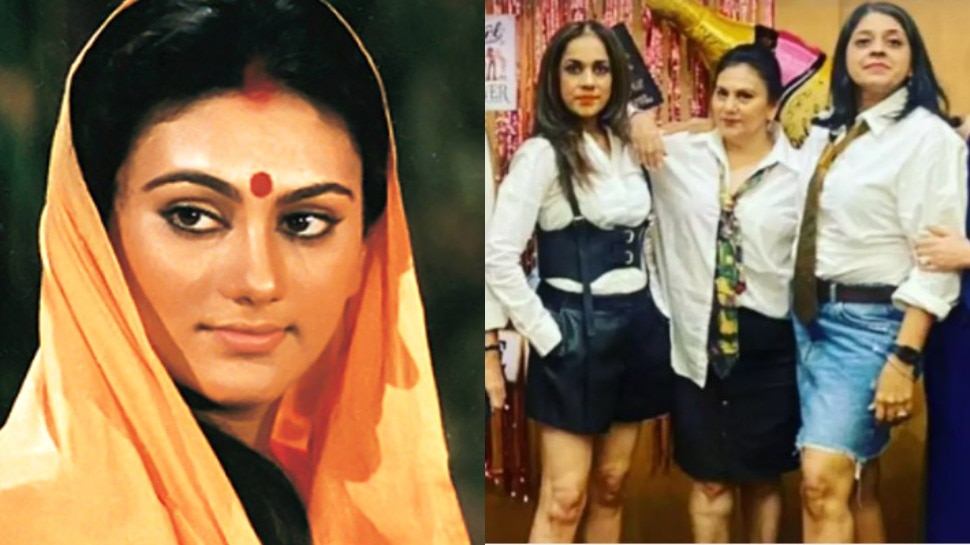 Deepika Chikhlia deleted photos after trolling
Deepika Chikhalia posted a set of photos on May 22, in which she was seen wearing a white shirt, skirt, sneakers and a necktie. The actress also held a glass in her hand. Many netizens did not like her appearance and began to criticize her. However, he has removed the photos from Instagram after trolling.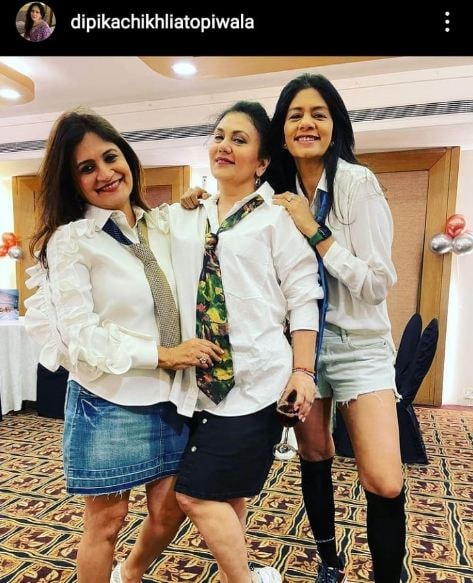 Deepika Chikhalia had deleted the photos after trolling. (Instagram/dipikachikhliatopiwala)
Deepika Chikhlia is sorry to hurt fans
When eTimes TV asked Deepika Chikhalia if she had any idea that she could be a troll because of the photos, she said, I would never have done this if I had realised. I never want to hurt my fans. Bad feeling that I was trolled. I also feel bad that I have hurt the feelings of my fans. I know people see me as Sita, not as Deepika.'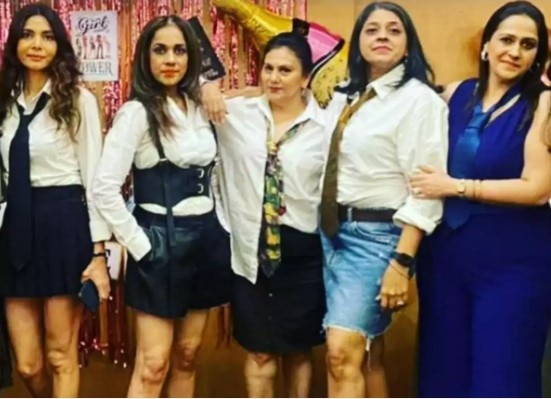 Deepika Chikhlia admits her mistake
The actress realized that she had hurt people, so she had deleted the post. She says: 'I thought people were unhappy. There is quite a lot happening in the world, why add another issue to this? I am not justifying what I have done. It was my fault. I am not trying to escape from my 'larger than life' image, nor am I asserting that I am also a human being.'
Dipika Chikhlia Uniform Photo: Sita of ' TV ' became a victim of trolling by sharing a photo in a short dress, now said-mistake
The image of Dipika Chikhlia wearing a short dress has made a splash on social media. Everyone is trolling them. But now the actress has broken the silence in this matter and has called it her biggest mistake.
Dipika Chikhlia Uniform Photo: in the TV serial 'Ramayan', Deepika Chikhlia played the role of Sita. This serial went off the air many years ago, but Deepika's image is still in the minds of people today. From this, you can imagine how much Deepika became famous among the people by playing the role of Sita in TV. But recently, Deepika is being trolled on social media because of a picture of a school uniform. Now Deepika has broken the silence about this trolling and also called posting this picture her biggest mistake.
Why are trolls happening?
In fact, Deepika Chikhlia shared a picture of reunion with school friends on social media. In this photo, Deepika appeared in a white shirt with a short skirt in black color. It also showed a glass of glass in the actress's hand. As soon as Deepika shared this picture on social media, she became a victim of trolling.
Deepika breaks silence
Speaking to the e times, Deepika Chikhalia said – ' I never do this. I never want to hurt my fans. The bad feeling of that was that I was trolled. I feel bad that I have hurt my fans ' feelings. I know people see me as Deepika not as Sita.'
Dipika Chikhlia
Deleted post as soon as troll
Deepika Chikhalia immediately deleted the images from social media as soon as she was trolled. When the actress was asked in an interview with e times why she deleted the post, the actress said that 'I realized that people are very sad about this. There's enough happening in the world anyway. Why add another issue to this.'
Dipika Chikhlia
Mistake made
The actress further said that ' I am not justifying what happened. I think I was wrong. I just want to say that I am also a human being. When the actress was asked what was in the glass she was holding in her hand? In response, Deepika said – ' it was not alcohol. I don't even drink alcohol. It was a little party with old friends.'
Dipika Chikhlia Trolled: people furious to see Sita wearing short dress of' Ramayana ' party, Deepika Chikhlia heard
Ramanand Sagar's TV serial 'Ramayana' is still very popular among the people today. This TV serial was re-aired during the lockdown days, since which the stars seen in it have once again come into the limelight. In the serial, Deepika Chikhalia was seen as' Sita 'and Arun Govil as' Ram'. Both of these artists had the status of God in real life as well. But these days, people are on target. Seeing an Insta post of the actress, people are furious because of which they are being heard very well.
In fact, Deepika Chikhalia shared a picture on her official Instagram account, in which she was seen partying with people close to her. During this time, Deepika was seen wearing a school uniform. He is wearing a short skirt and a white shirt and he is also holding a glass of drink in his hand. In the picture, Deepika's friends are also seen in this look. This picture of Deepika went viral as soon as it came out, after which people heard her very well.
People did not like this style of Deepika Chikhlia at all. One user wrote, ' Mother what Drick you hold in your hand. Another user wrote, ' We gave you the status of Goddess. One user said that you are not looking good at all. However, after being trolled, the actress immediately deleted this post from Instagram. But this picture is present on Deepika's fanpage.

Deepika Chikhalia got house-to-house recognition from the TV serial 'Ramayana'. This series made her a star overnight, after which she also appeared in many other serials and films. However, she never broke the image of Sita from the rest of her characters.