Kangana Ranaut starrer 'Dhakad' has been badly beaten. The film, which has collected just 50 lakh on the opening day, is not going to appeal to the audience. The actor and filmmaker's films have been heavily criticised for being a flop of Kangana's film. Now Richa Chadha has also given a reaction.
From political corridors to assertive opinions about the film world, some people are celebrating happiness when Kangana Ranaut's film flops. In such a situation, Tahsin Poonawalla, a 'Bigg Boss' contestant, came out in support of Kangana Ranaut and while rejoicing at the flop of 'Dhakad' film, shared a few tweets and wrote 'Kangana Ranaut is not right to be trolled for the film Dhakad.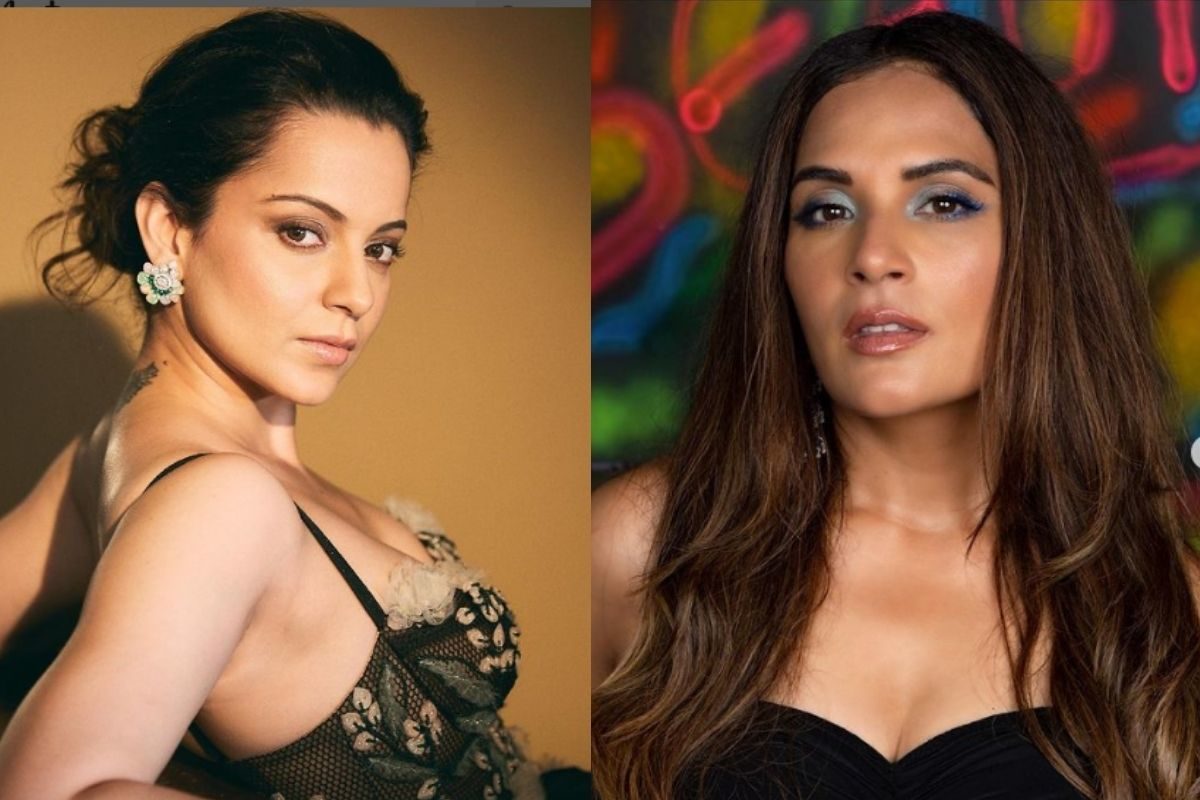 Many of us may agree or disagree with Kangana but cannot deny that she is one of the best actors in the cinema world today and takes risks.'
He said the people were protesting against him.
One journalist wrote: 'this is ridiculous. Viewers have rejected a bad movie whose shows are going into the void. Telling the truth is trolling? Really'. On this, Tahsin wrote ' ' No ! Celebrating a movie flop is not good'. In this conversation, Richa Chadha jumped up and wrote ' ' it is easy to adjust to power and in this you get tax exemption, Rewards, Special Status, Protection. Don't you know that many times it's turned upside down? People are registering their protest by any means. So chill'.

(Credit: Twitter)
Richa Chadha recalls Kangana's statements
Tahsin replying to it, wrote ' I am chill. I have not seen this film despite Kangana Ranaut's call. I will stand up for the film business. One should not be happy about any flop film because it hurts the industry. If the government does wrong, that doesn't mean we should too.' On this, Richa reminded how the film industry had been called 'gutter' on the drugs case controversy last year. 'Systematically a story plot was set that the film business in Mumbai is the haunt of all the mess. People here are murderers. Many people took part in this narrative. Now some others are celebrating the fall of the other, the unfortunate result of the same'.
Very systematically, a narrative was built that the film industry in Mumbai is the den of all vice. People here are murderous etc. Many people participated in this narrative building. Now some others celebrating other ppl's downfalls is an unfortunate consequence of that. https://t.co/aiP3vwRb5C pic.twitter.com/hbQRs9nC8E

— RichaChadha (@RichaChadha) May 23, 2022
Richa Chadha gave the answer to Tehseen
Richa Chadha said, ' yes, it is morally wrong and also because thousands of people work on a film. But it also happens and happens with everyone'.

(Credit: Twitter)
Let us tell you that Kangana Ranaut had fiercely promoted her action thriller film 'Dhakad' and she expected this film to be a hit, but the film was not able to show its charisma at the box office.
Dhaakad Box Office: did Richa Chadha mess up with Kangana again? The failure of' Dhakad ' to say this
This is how the case began
Speaking outside the film, Kangana Ranaut is quite outspoken politically and socially and seems to have her own views. Those who do not like his ideology are celebrating the failure of his film. Pool by Kangana's 'each' failure of celebrating such people criticized. He tweeted, 'trolling Kangana for the failure of the film 'Dhakad' is extremely wrong! We can agree and disagree with Kangana. But one cannot deny that Kangana is one of the best actors in cinema to date. The most important thing is that she is always ahead in taking risks. More power to you Kangana'. One user said: 'This is ridiculous. The audience has denied a bad film, the show of which is going to zero. Telling the truth is trolling? Really? On this Tehseen said, ' no! Celebrating a failed film is not good.'
The most up-and-coming movie.
Let's say that Kangana's film is a bad flop at the box office. Last Friday, Kangana's film 'Dhakad' has been in good shape since its release day. On Monday, 'Dhakad' was the last in the box-office collection. The film seems to be preparing to leave the field completely on Monday. On this day, its collection totaled Rs 30 lakh. The film has so far earned just Rs 3.53 crore at the box office.
Kangana Ranaut will listen to Richa Chadha's Mirchi! Dhaakad said on the flop – all is the fruit of karma