Ritesh Pandey Priyanshu Singh Dance video Bhojpuri Song Salman Khan Aaya Hai Raya
A video of Bhojpuri actors and singers Ritesh Pandey and Priyanshu Singh is viral. Both the artists are showing spectacular dance moves. In this, he is being loved by the organically grown dance fans. The Bhojpuri song on which both artists are dancing. Its lyrics- 'Salman Khan Aaya Hai' (Salman Khan Aaya Hai). In this, the amazing chemistry between the two artists is getting to seen.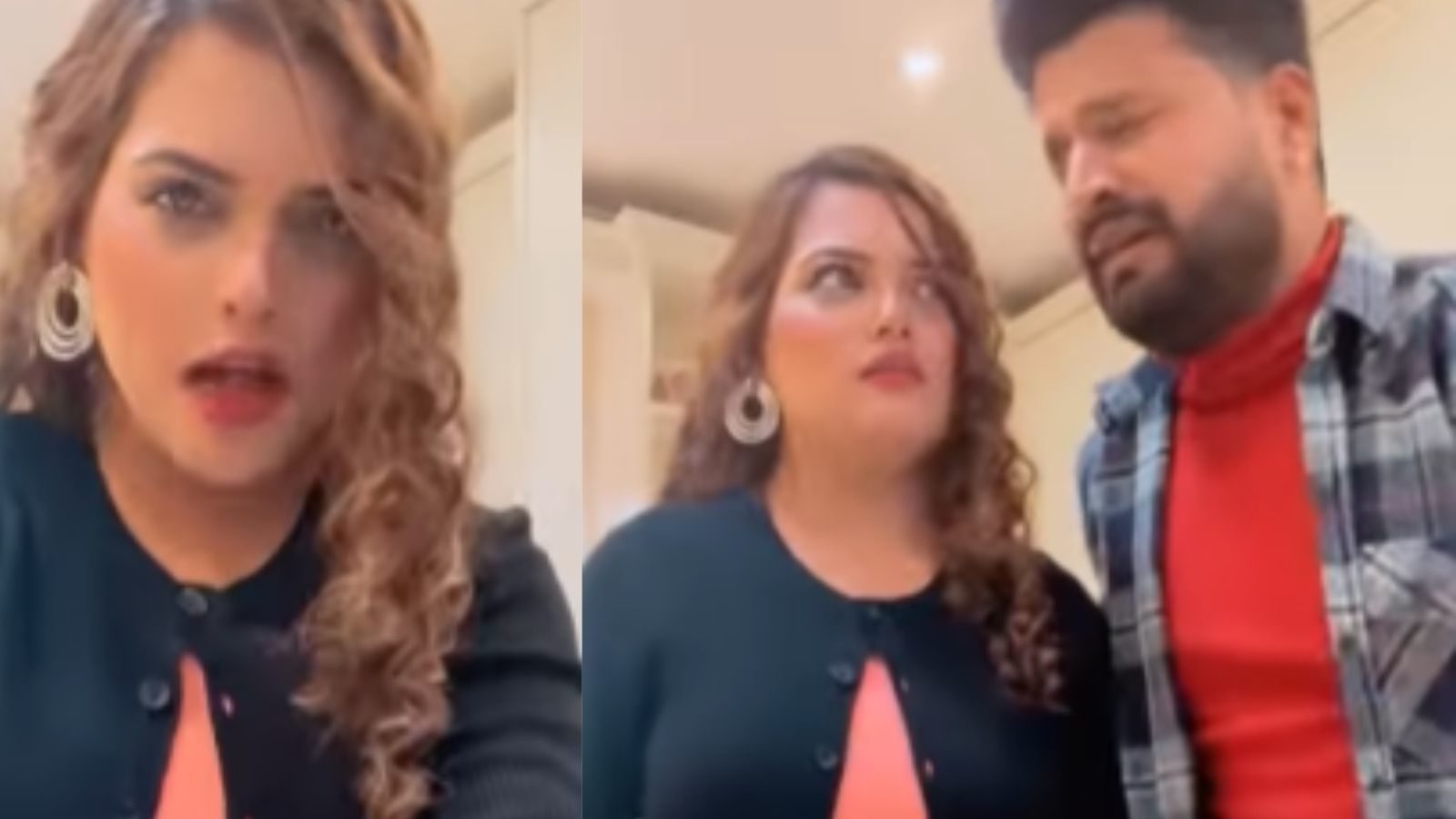 Actress Priyanshu Singh has had a loud dance with Ritesh Pandey. Along with this, the dance video has been shared by the actress on her Instagram account. Along with sharing this, he has also tagged Ritesh. While sharing the video, Priyanshu wrote Salman Khan in the caption. If the video talks about the look of the artists, it is to be seen that the actress is seen in a casual dress and actor Ritesh is also seen in a jeans shirt. The amazing chemistry between the two is getting to see.
Now if the original video of the song 'Salman Khan Aaya Hai' is to be talked about, it has been filmed on Ritesh Pandey. She also has an actress with her. The video shows the Salman style of the actor, who comes to visit his girlfriend, and the girl's household grumbles at her. The song has been decorated by Neha Raj with her best voice along with Ritesh. The lyrics are written by Vishal Bharati. Music is given by Chhotu Rawat. The video was directed by Ashish Yadav. This is an awesome video. The original video has been viewed more than 5 crore times so far.
However, if Ritesh Pandey's Workfront is to be talked about, he is shooting the upcoming film in London these days. His name is 'Kamaraj'. The shooting of the movie has also been started. The actor also shared a photo on his Instagram account and shared it about the shooting of the film.