Film director Ritesh s Kumar was awarded the best director award for the Hindi feature film 'Mridang' at the Indian Film Festival at the hands of famous Bollywood actress Poonam Dhillon. The 'Indian Film Festival' held in Delhi was attended by many Bollywood stars, in the presence of which Ritesh s Kumar received the award. On receiving the award, Ritesh s Kumar said that when your work gets recognition and you are enhanced as an award, you definitely get happiness.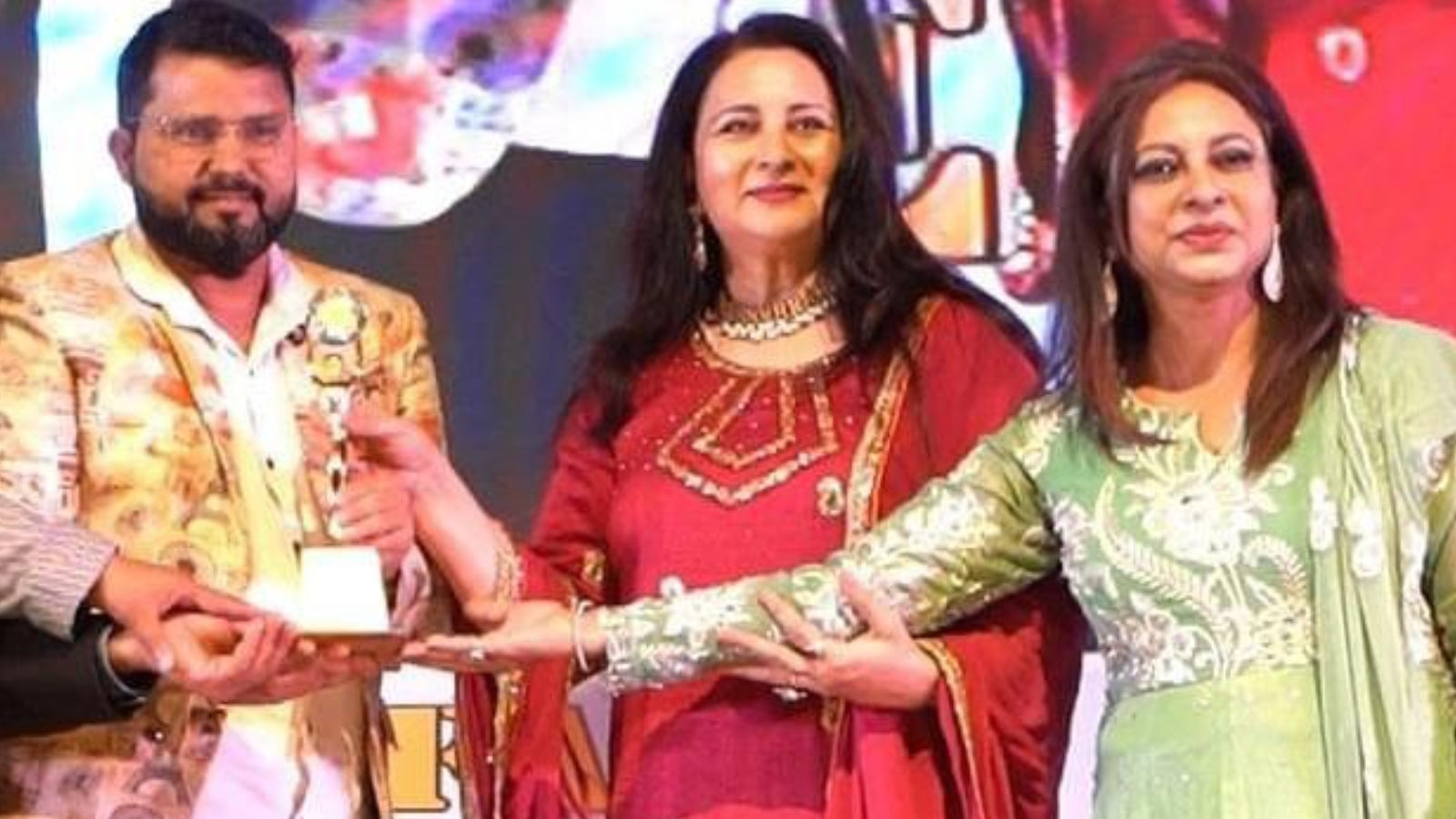 It is a matter of pride to share the stage with stars like Yashpal Sharma, Govind Pandey, Prachi tahlan, Poonam Dhillon in their presence. He expressed his heartfelt gratitude to the technicians, artists and producers of the film' Mridang', which has made this possible. At the same time, the film's actors have been heartfelt thanks to the strong performances of Manoj Kumar Rao, rose Laskar, Aditya Singh, whose performances have been highly appreciated by Film Critics.
Web series 'bullet pen ' loved by viewers
Ritesh s Kumar's recent release on MX Player web series 'bullet pen' was highly appreciated by the audience and it was in MX Player's trending web series, in which he had put Bihar's background unemployment in the ground.
Film 'secrets of love ' to be released
At the same time, Ritesh's Hindi film 'secrets of Love' starring Ravi Kishan based on Osho Rajneesh has been in discussions for a long time, which is scheduled to be released very soon. Ravi Kishan starrer ' secrets of love' is being discussed in Bollywood corridors.
If you believe Ritesh S. Kumar, coming from a small town and making a mark in Bollywood is a very struggling journey. I would like to heartily thank the audience, the producers … whose trust and support have always been above me, which is why our work is gaining recognition in the industry today.