Shehnaaz Gill Stayed away from her fans and social media for 1 week WemissUShehnaaz Know about this latest news and news, subscribe to the webserieslife.com
Bigg Boss 13 fame Shehnaaz Gill has changed from 'Katrina Kaif of Punjab' to 'desh ki Shahnaz Gill'. He reigned in the hearts of the people with his ADA and since then the Bigg Boss has been so loved by the people that the fans are eager for a glimpse of him. After the passing away of Sidharth Shukla, who was the Bigg Boss 13th winner, Shahnaz had taken a short distance from social Media, but then he returned and the fans welcomed Shahnaz with a heartfelt welcome, now Shehnaaz Gill stays away from social media for the last 1 week, due to which the fans are worried and missing him.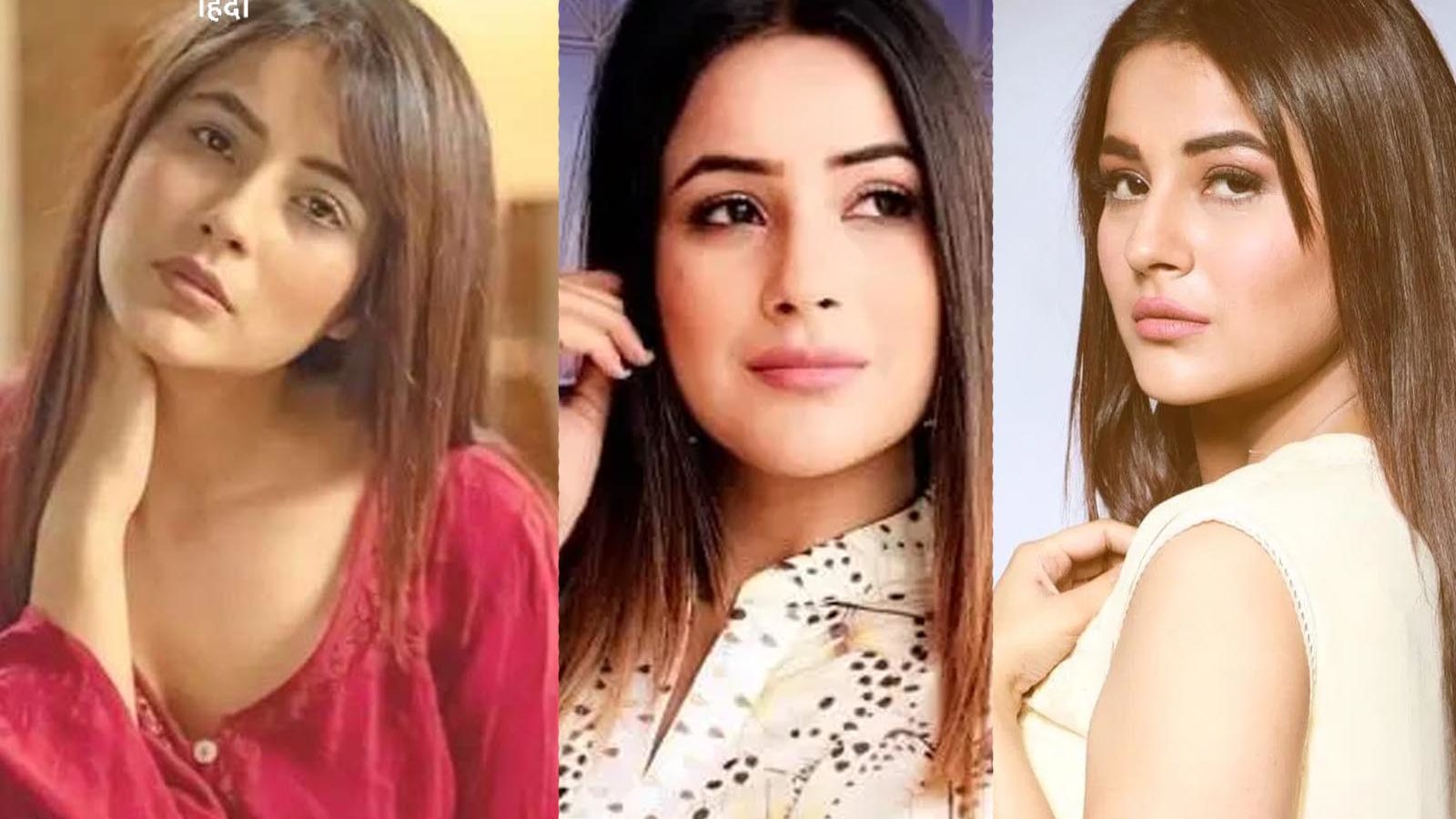 Fans are Shahnaz to MISS
Shehnaaz Gill has more than 11 million followers on Instagram. At the same time, he is also followed by a large number of fans on Twitter. Shahnaz shared a video of his Instagram about a week ago, after which fans have been missing him and are asking why he has kept this distance. Fans on Twitter are trending by writing #WemissUShehnaaz with his photo.
Trending on Twitter # WemissUShehnaaz
A user wrote with his picture – ' has there ever been a time when you didn't get a glimpse of @ishehnaaz_gill and you feel like everything is out of sync? This week has been like this for me. #ShehnaazGill can make anything a memorable experience. I miss seeing her smile. Hope she will come back again soon. #WeMissUShehnaaz.'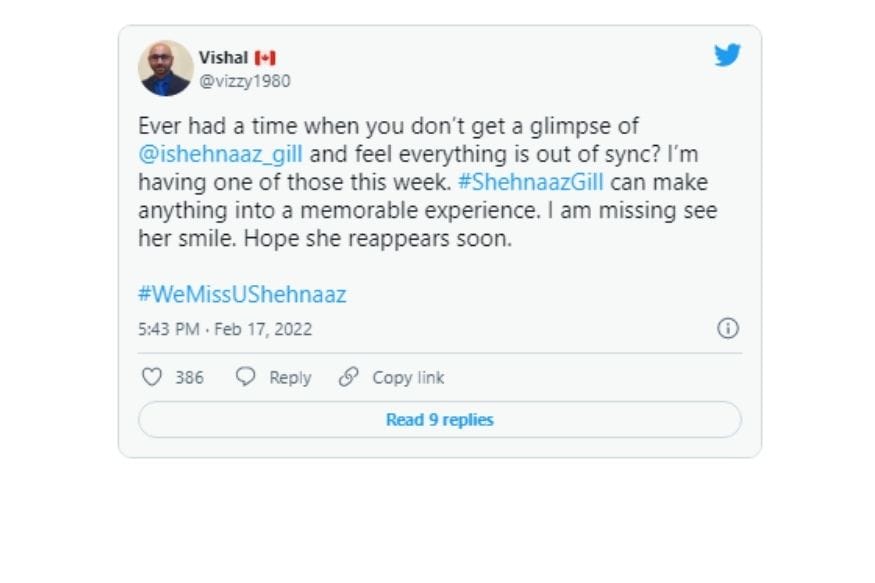 In other words, if you 're a fan of hate speech, please don ' t let it hurt you. Miss ummmm. #WeMissUShehnaaz'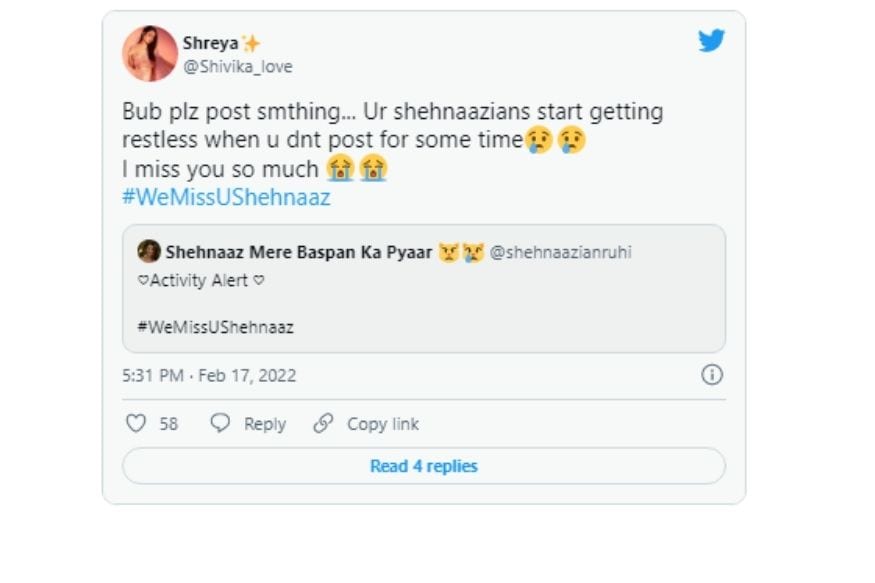 A second fan of Sana wrote – ' #WeMissUShehnaaz we miss you like Breath. Your smile makes our day so make it.'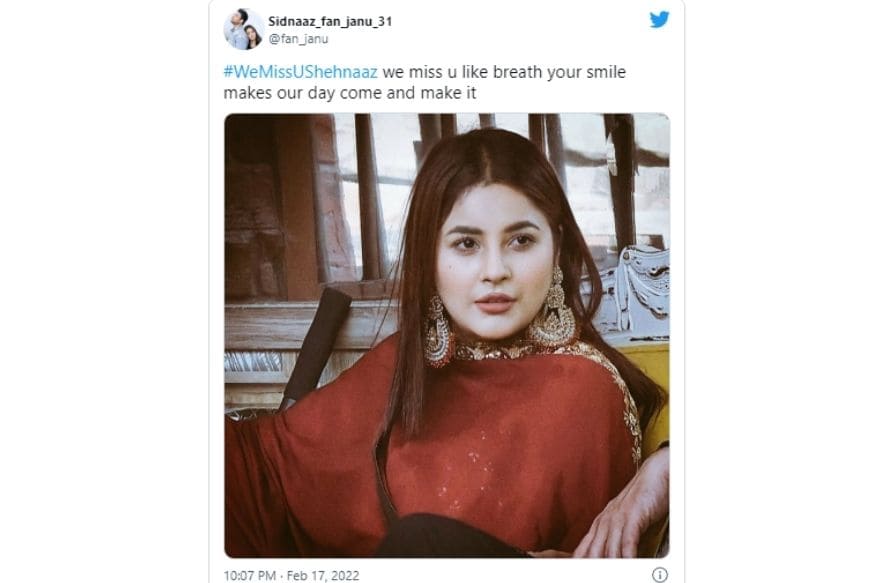 Shahnaz shared a video of her last time on her Instagram account where she was seen having fun on the seashore. Fans loved his video. In the video, Shahnaz is seen playing with birds.