Sushmita Sen meet niece brother rajeev sen shared photos charu asopa motherhoo video
Sushmita Sen is enjoying the success of her web series 'Arya 2' these days. On December 10, his web series Arya 2 was streamed on Disney Plus Hotstar. Audiences and critics are appreciating this. Sushmita reached her house to meet her niece. An image of this was shared by his brother Rajiv Sen on his Insta story. Sushmita's niece's name is Gianna. She was just a month and a half. Rajiv's wife and actress Charu Asopa gave birth to baby girl on November 1.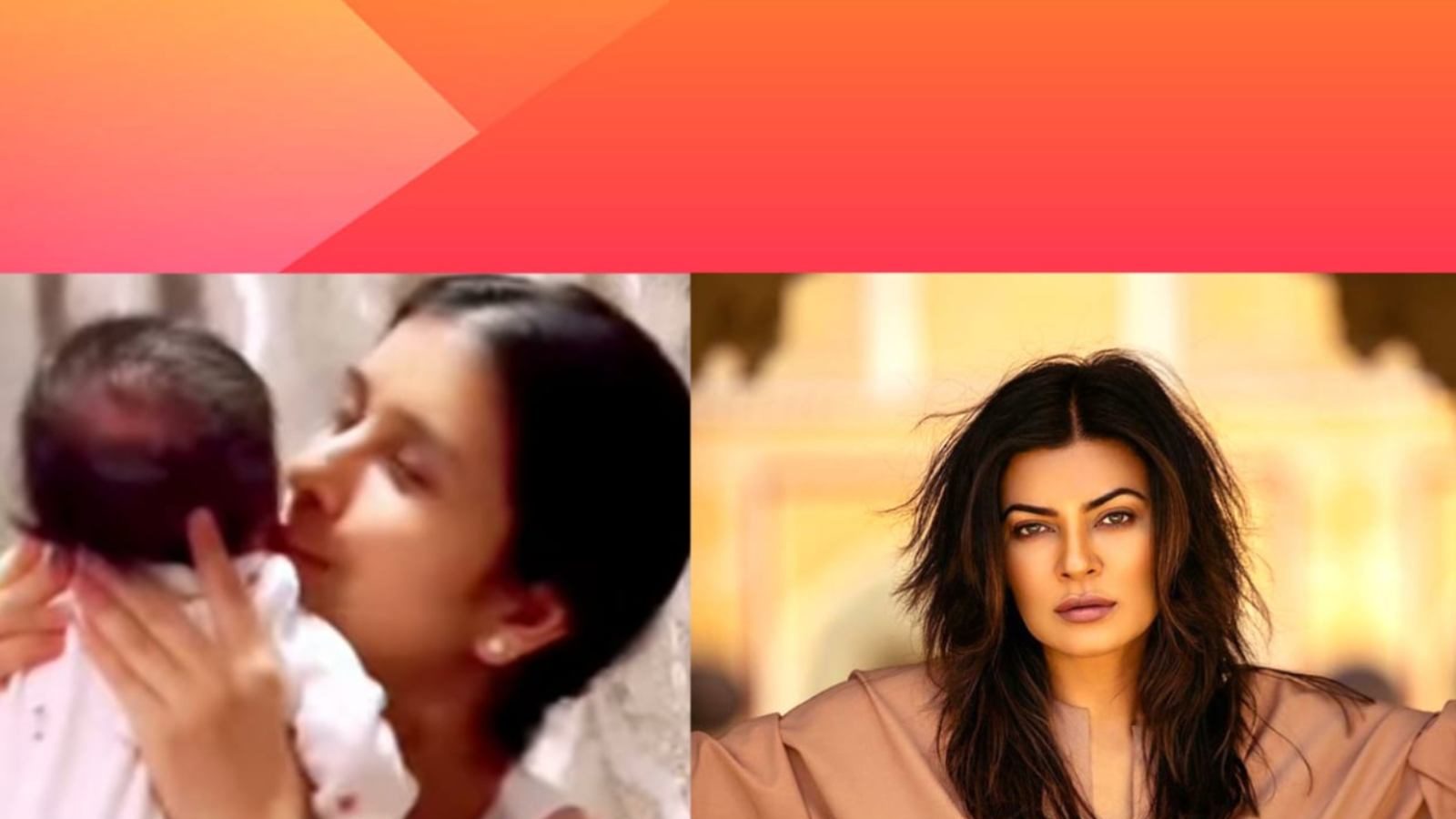 In the image that Rajiv Sen shared on his Insta story, one can see that Gianna is lying on a bed. Put smiley stickers on their faces. Sushmita Sen is standing leaning near the bed and Gianna is talking affectionately. Charu Asopa is standing next to Sushmita. Rajiv has captured the image in his mobile camera. Rajeev wrote 'Khas pal' while sharing the photo.
At the same time, Charu Asopa has also shared a video. In this video, she is feeding Gianna on her lap and cuddling with love. She is fondly admiring the daughter. In the background of this video, Udit Narayan and Alka Yagnik's voice 'kya pyaar hai' is playing. In this video, Charu's face can be seen happily. She is enjoying motherhood a lot.
Good bonding between Charu and Sushmita
Sushmita Sen and Charu Asopa have a very good bond. Both play their relationship like a friend. Sushmita took great care of Charu's delivery too. Not only that, she had also been with him in the hospital. When Charu shared her pregnancy information on social media, Sushmita was also very happy and congratulated Charu by sharing a baby bump image.
Sushmita Sen Shares good news from fans
Sushmita Sen also shared this good news with his fans when he became a bua. He wrote, " the arrival of Lakshmi before Diwali."Charu has not yet made her daughter's face public, but her fans also love her immensely.