The Great Indian Murder will come tomorrow Pratik Gandhi and Richa Chadha starrer web series trailer, today watch Murder Mystery's motion poster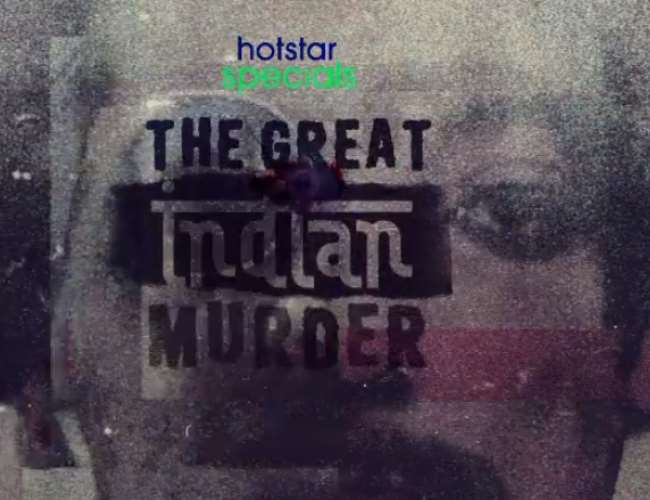 Richa Chadha seems to say about Vicky Rai that she has upset him a lot. At the same time, Pauli price seems to be his victim. Pratik Gandhi is telling that Vicky Rai's murder case is a high-profile case.
New Delhi, jnn. The Great Indian, a murder mystery web series under Hotstar specials on Disney Plus Hotstar, is scheduled to be released soon. The series will feature Pratik Gandhi, Richa Chadha, Ashutosh Rana, Raghubir Yadav and Pauli dam. The series is directed by Tigmanshu Dhulia, while the production is by Ajay Devgan and Preeti Vinay Sinha. The motion poster of the series has been released on Monday. The trailer will arrive on Tuesday.
On Monday, before releasing the motion poster, the star cast posted their videos, which talked about Vicky Rai in a variety of ways. These videos give an idea of the characters and story of these actors, which is raising curiosity.
The story of the Great Indian murder revolves around Vicky Rai, the son of a large politician and trapped in a murder case. The whole country is eyeing this high profile case. The investigating authorities are investigating based on facts. Vicky's father claims that he is innocent. At the same time, there are some victims, who are calling Vicky Rai a lousy person. The hashtag Jail for Vicky Rai has been written along with all these videos.
View this post on Instagram
Richa Chadha seems to say about Vicky Rai that Vicky Rai is a big figure and the allegations against her are equally big. This case has become a very high profile case and the pressure to solve it as soon as possible is on us from the media and also from the public. Everyone's eyes are on this case. But our eyes are on facts and evidence. Please let us do our work and trust the justice system.
Pratik Gandhi is telling that Vicky Rai's murder case is a high-profile case and such a high-profile man also has many enemies. We will test all the evidence, then arrive at a conclusion. Until then, she is innocent, because when it is not proven, everyone is innocent. The video from Richa and Pratik seems to be both investigating the Vicky Rai case.
At the same time, Pauli Price says in her video that Vicky Rai is a number-poor person. He does not know how to treat women. Pauli goes on to cry and says that the action she has done to me is the most watched. Everyone knows the reality, but he is the son of Jagannath Rai, who can use his power to shut anyone's mouth. I am making this video today so that what she did to me can't be done to anyone else in life. Vicky Rai should be sentenced to age imprisonment. That should not be avoided. Pauli's video shows that he is the victim of Vicky Rai.
View this post on Instagram
Ashutosh Rana plays Vicky Rai's father Jannath Rai, a politician. Ashutosh posted the video in his getup, where he says that I have been serving the public for years and the same quality of honesty has come to my son Vicky Rai. All these rumors are being spread to discredit me. I beg the public not to be disturbed by these rumors. I am sure, the law will prove my son Innocent.
View this post on Instagram
The Great Indian murder is a screen adaptation of novel six suspects by well-known author Vikas Swarup. Vikas Swarup is a retired Indian diplomat and his popular novel was produced in 2015 by Danny Boyle in the Slumdog Millionaire film, which made a worldwide debut and won several awards, including Oscars. AR Rahman and Gulzar also won Oscar awards for the film. This novel he wrote in 2005. Six suspects is the 2008 novel.