Every episode of the popular comedy show 'The Kapil Sharma Show' is full of laughter and laughter. Fans look forward to the latest episode of the show. Kapil Sharma also never disappoints the fans of his show. Many Bollywood celebrities have joined the show as guests. Film stars are sometimes part of comedy shows to promote their films, and sometimes they are seen reliving their memories and telling interesting stories related to their film career. In the next episode of the show, Poonam Dhilon, Anita Raj and Jeenat Aman will be seen in the upcoming episodes.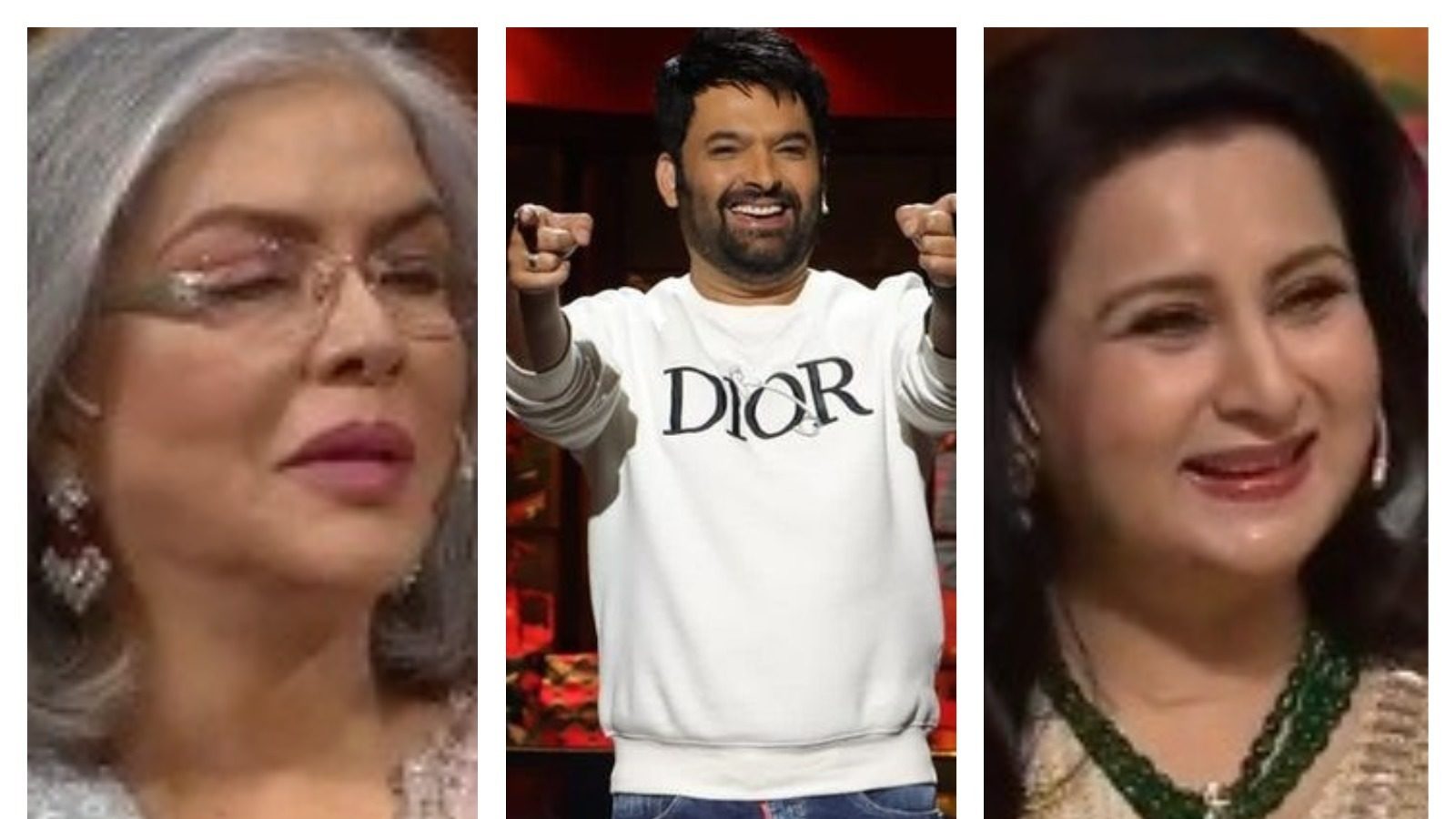 Kapil mocks Anita Raj's leather pants
The channel has released a new promo video for this special episode. In the 2-minute 35-second video, Kapil Sharma is seen playing a lot of fun with the three actors Jeenat Aman, Anita Raj and Poonam Dhillon. At the beginning of this promo video, Kapil Sharma takes the names of the three actresses and calls them on stage. All the spectators present at the show stand up and welcome the three. On the stage, Kapil Sharma comments on actress Anita Raj's dress and says that you have come in a car or on a horse. Everyone starts laughing at this. Actually, Anita is seen wearing leather pants. At the same time, Jeenat Aman and Poonam Dhillon are looking extremely gorgeous in suits.
Dakuo surrenders to see Jeenat's western look
After this, while talking to Jeenat Aman, Kapil Sharma is seen saying that Jeenat ji had a big entry in Bollywood in the Western style. Also, Kapil also says, ' before these films actors used to be the simple blonde of the village. The Outlaws always lived behind them. But when Jeenat ji came to the movies, the robber could not afford them. You can search and see that the most bandits surrendered in the 80s.'Jeanette Aman starts laughing at Kapil's talk.
Kapil praising Poonam
Praising the beauty of Poonam Dhillon, Kapil Sharma says, 'Poonam ji, the film looks like Sony Mahiwal SE to aayak ab bhi bhi'. Poonam also blushes at Kapil's point. But the next moment, Kapil says, 'in the movie 'Soni Mahiwal', Sunny Deol appeared to be romancing because of you. But since then, he took on straight-hitting movies.'All the people present there were shocked at Kapil's talk.
The explosion of Krishna
Krishna then enters the stage in the avatar of Mithun Chakraborty. Krishna is seen entertaining everyone in his style. Then Kapil Sharma starts reading fan comments on images of the three actors on social media. Kapil Sharma read a fan's comment on how Anita Raj is blowing the stove in an image and said, 'Anita Raj is blowing the stove. At the end of the promo, comedian Kiku Sharda appears dancing to the song of Jeenat Aman.