The theatrical trailer of Surya starrer Jai Bhim will release on October 22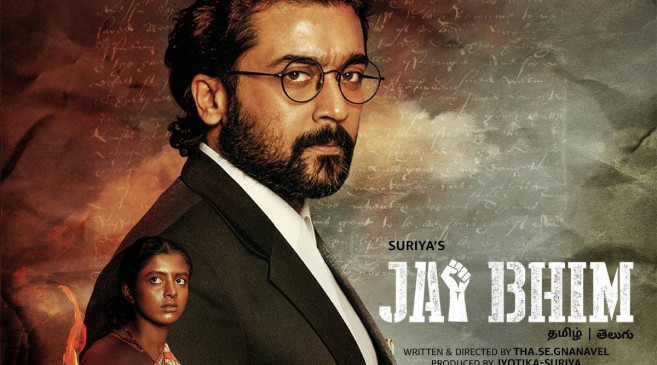 Digital Desk, Chennai. Surya Shiva Kumar is all set to woo the audience with his upcoming courtroom drama Jai Bhim. The film, which has an intense plot and entertaining narrative, will feature producer Surya Vakil as Chandru. The makers of Jai Bhim announced the release of the dramatic trailer on October 22 to boost the hype around the film release. Jai Bhim, which releases on Amazon Prime Video on November 2, has caught everyone's attention. The makers had earlier released the teaser which doubled its anticipation of its release. As the teaser set up a solid hype, the makers updated fans with the first single title Power.
Now that the theatrical trailer is to be released, the makers also have to start promoting. Jai Bhim is a story entangled in the world of injustice where the underprivileged have to fight the world for their fundamental rights. The film has a contingent of actors like Prakash Raj, Rao Ramesh, Rajisha Vijayan, Manikandan and Lijo Mol Jose. Jai Bhim is going to start streaming in 240 countries and regions in Tamil and Telugu this Diwali. Jai Bhim Surya and his actress-wife Jyotika have a joint production venture under their 2D entertainment banner.