Nirahua and Amrapali Dubey will be seen together in film "Fasal" | Nirhua and Amrapali Dubey to be seen together in "Fasal", film begins shooting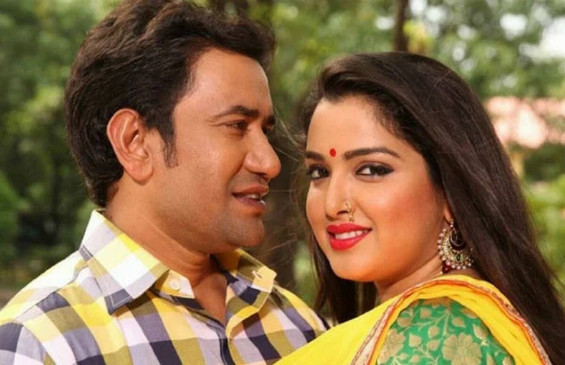 Digital Desk, Mumbai. The shooting of Bhojpuri cinema jubilee star DineshLal Yadav Nirhua and YouTube queen Amrapali Dubey's 'Fasal' has begun. Shreyas Film Pvt. Ltd. The shooting of the film 'Fasal' which is being made under the banner of 'Fasal' has started. World Wide Records has bought all the rights to the film. The film is about farmers. The shooting has started in Lucknow at present. The film Fasal is being produced by Prem Rai and directed by Parag Patil.
Prem Rai and Parag Patil said, "We are building the crop very closely. The story of our film will touch many untold aspects of the farmers of the country and will be full of reality. We have worked hard for this social and sarokar film. All the actors are hopeful about it. The dialogues and songs of the film are going to be loved by all. It may be recalled that rakesh tripathi has written the story of the film Fasal. The music is by Om Jha. The film stars DineshLal Yadav Nirhua and Amrapali Dubey along with Neelam Giri, Sanjay Pandey,Subodh Seth, Jai Singh, Dipendra Mishra, Preeti Singh, Dr Yadavendra Yadav, Shivesh Tiwari, Dauli Gupta, Sambhu Mishra, Kavita are in the lead roles.
(Talks)